Paintings of waterlilies, gardens of wildflowers, charming towns, and calm rivers fill the pages. Ephemeral concepts of beauty and youth inspired these French artists to paint girls on swing sets in abundant gardens and young women tranquilly reading novels in sunlit rooms. With over 150 photos of paintings and sculptures, Salut! by Lynn Miller and Therese Dolan allows us to explore the relationship between French art and Philadelphia. As we see paintings with lush, ranging brush strokes, we read about the histories and diverse backgrounds of French and Philadelphian painters and their techniques.
We discover that portraiture and history paintings dominated the colonial American art scene, but American artists such as Edward Redfield created impressionist paintings depicting French quaint towns and the Seine. In his work, France, we see a snowy village glow beneath the golden lampposts. We feel a sense of warmth as we imagine the pedestrians rush into a homely pub after walking outside in the snow. In another Redfield painting, Evening on the Seine, we see a ship cruise the River Seine as the sun sets in a multicolor sky, with waves sparkling under the fading light.
Later in the Moving into Modernism chapter of Salut!, we learn about intricate floral paintings by artists including Van Gogh, Monet, and Garber. As light pours into the room, we feel our moods brighten at the sight of what are, in this writer's opinion, blissful paintings. Further in the chapter, we see more artists develop modernist styles as they create darker paintings of women draped in elegant dresses in French bars and restaurants.
SALUT! Explores the Political Significance in Philadelphia's Art
In the streets of Philly, French-influenced gilded, bronze-cast, and golden art reflects the grandeur surrounding French art and the historical emphasis on freedom and liberty in both Philadelphia and France. The bronze sculpture of Lion Crushing a Serpent, which can be found in Rittenhouse Square, is a powerful figure of a snarling lion with a dying snake suffering in its paw. As the bronze-cast beast defeats the languishing serpent, Salut! explains the political strength and significance of this work of outdoor art to us.
In this writer's opinion, the visuals and text in Salut! complement each other in the telling of the political and cultural history between Philadelphia and France.
Salut! is a perfect book for readers who are interested in the role of art in society, politics, and cultural exchange. While Salut! is a thorough text, the images of paintings and art can be admired as a visual retelling of art history between France and Philadelphia. While looking at photos of outdoor art and paintings, you too may feel enticed to visit the Philadelphia Museum of Art and witness this cultural exchange first-hand.
RECOMMENDED
Nominate this for The Picture This Post BEST OF 2021???
Click Readers' Choice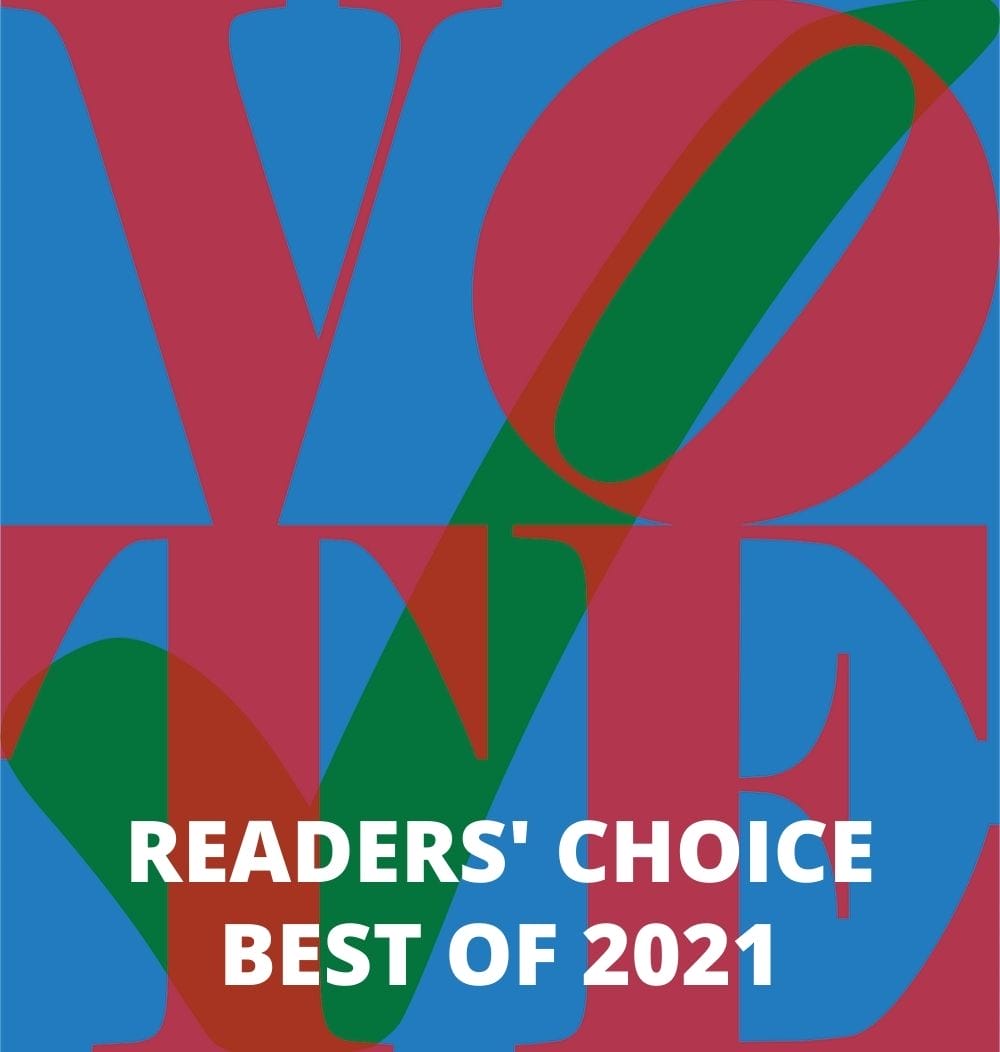 Want to see who won the Picture This Post READERS' CHOICE competition last year?
WATCH THIS SHORT VIDEO—
Price (Hardcover): $40.00
Order the book at the Temple University Press website.
First slider images are L'Éstaque, Melting Snow by Paul Cézanne and A Bar at the Folies-Bergère by Édouard Manet
Images courtesy of Salut!
About the Author: Alexis Leonard
Alexis Leonard's passion for reading and writing began in the Hundred Acre Wood when she accompanied Christopher Robin and Winnie the Pooh on their friendly, imaginative adventures. At the age of seven, Alexis was inspired by this honey-loving bear and began writing her own short stories filled with magical kingdoms, eerie forests, and furry monsters. She is interested in international relations and foreign languages, practicing her language skills by reading short stories from around the globe and learning about literature from different cultures. In her spare time, you will find Alexis reading psychological thrillers, watching anime, or focusing on her own creative writing.