"There were rocks and pebbles inside my shoes and socks and I knew this was damaging to my feet. Knew, but did not care. I was defeated. My leadfooted steps up the ascent were little nails in my coffin. There was no running left; I was stuck between a walk and a hard place."
"Ultramarathon Man" Dean Karnazes is no longer in tip-top shape. Some would venture to say he's out of his running prime. These thoughts and many others swirl around his head as he navigates the Western States 100-mile Endurance Run at age 58. Is the task he's fulfilled so many times before now insurmountable? Is he pushing himself too far? How would his family, friends, and fans react lest he comes up short?
Karnazes has no issue revealing emotions in A Runner's High, providing his audience with a tell-all memoir uncovering intrusive worries about his role as a father, son, and husband all while attempting a feat unfathomable to many: running 100 miles in less than 24 hours.
Ahead of the Western States, Karnazes' son Nicholas volunteers to crew for his father. Leading up to the race, Karnazes can't help but think his son is ill-prepared and incapable of doing the job without meticulous instruction. Nicholas assures his father that he'll be fine, but Dean has trouble accepting this. The overthinking kicks in at a time in which his mind is already occupied with the prospect of tackling a 100-mile run in the near future.
By no means does the book detail Karnazes' most grandiose achievement. On his award rack, one Western States (of which he has completed ten times) pales in comparison to his running fifty marathons in fifty states in fifty consecutive days, or running 350 miles over the span of eighty hours without stopping for sleep. In A Runner's High, Karnazes self-reflects and ponders the realistic expectations for himself as he gets older, his mentality shifting from that of a die-hard runner to a family-oriented man.
A RUNNER'S HIGH Serves up Inspiration for the Reader
Karnazes' expressive writing style creates a mental image for us, one that often features him trudging along a desert landscape at a crawling pace, sweat glistening off his face and body as the hot sun beats down. He seems to hit rock bottom multiple times throughout the book, and he is very open with his struggles despite radiating an invincible, ironman persona.
A Runner's High fuels motivation for the reader. Karnazes' stories of determination leave the reader staring out the window wondering if it may be a good idea to lace up some shoes, fill up a water bottle, and go on a run. He takes his monumental, unattainable-for-the-average-Joe feats, and finds a way to relate to his audience.
He grapples with the responsibilities and priorities that come ahead of his lifelong passion for running. His son, Nicholas, is a prominent figure in the book and begins to stretch his wings as he maneuvers through the early stages of adulthood. Now a college student, Nicholas no longer is around the house as frequently. When he is at home, he's working. When he isn't working, he's out with friends. Karnazes is adjusting in that aspect, attempting to understand and trust his son as he matures.
"A father's relationship with his son is paramount in the development of that youngster. Did I do my job? You only get one chance at screwing up your kids. Had I committed this mortal sin?"
Karnazes' insistence on mentioning occasions in which fans recognize him and ask for a picture or autograph can become irksome at times. It's these instances in which this reviewer felt that the storyline's flow was disrupted with somewhat needless details. In a book riddled with fascinating stories illustrated exceptionally well, why fill space describing an encounter with another Dean Karnazes devotee?
While Karnazes is something of a superhuman, anyone with an interest in exercise can find motivation in A Runner's High. Karnazes also caters to a wider audience by interweaving personal doubts and realizations outside of the runner's world. It's easy to follow for the most casual of readers, who may find themselves migrating from the couch to the nearest trail with a stopwatch in hand by book's end.
RECOMMENDED
Nominate this for The Picture This Post BEST OF 2021???
Click Readers' Choice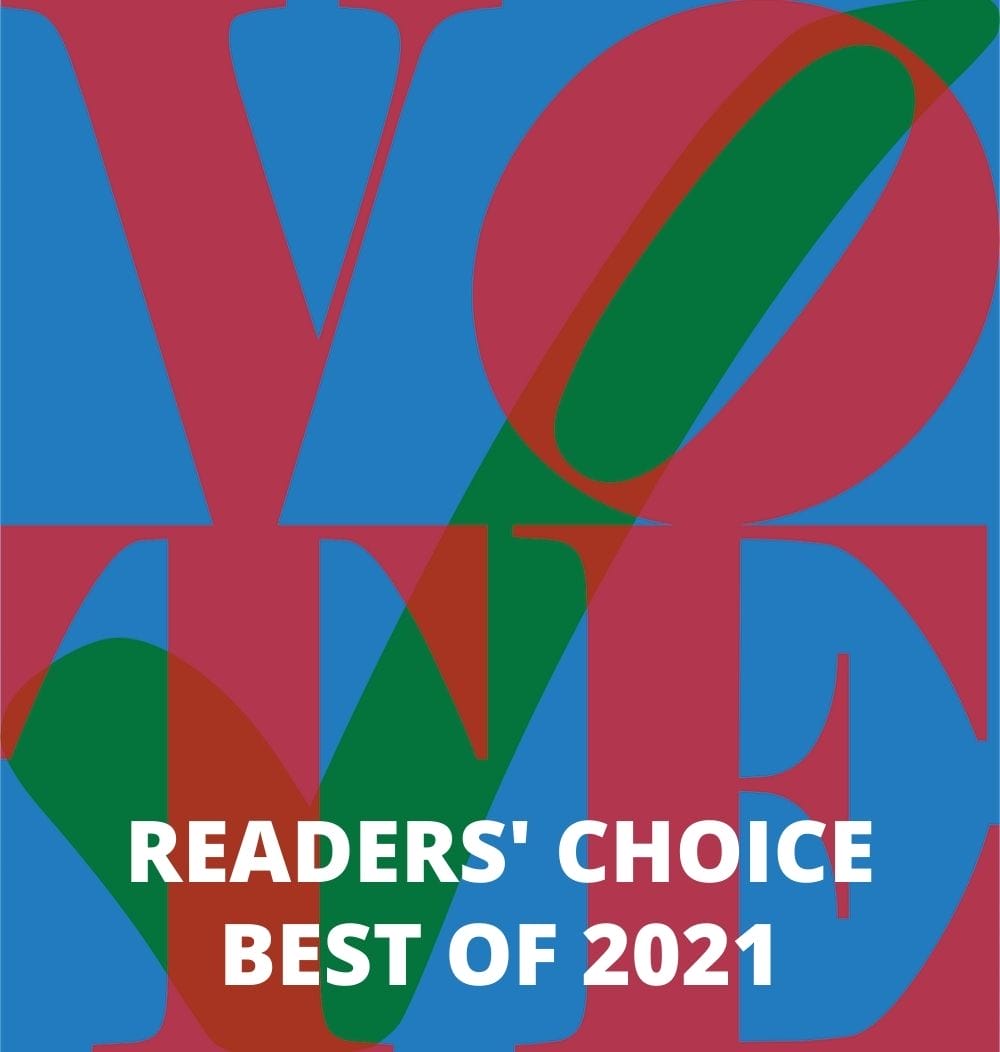 Want to see who won the Picture This Post READERS' CHOICE competition last year?
WATCH THIS SHORT VIDEO—
Price: $14.99 (E-book) $27.99 (Hardcover)
For more information and to purchase A RUNNER'S HIGH, please visit HarperOne
Images courtesy of HarperOne
Looking for more good reads? Watch this short video of our picks of BEST BOOKS — and visit our roundup of
Highly Recommended Books from Picture This Post--