A wedding…
A black tie gala…  
A birthday party… 
A New Year's Eve celebration…
 A night out with friends…
In a pre-pandemic world, these are familiar experiences to many of us. Hubbard Street's dancers share their own experiences and memories of events like these through a stream of conscious storytelling both in voice and through movement in the company's latest dance film.
IN ANY EVENT, a new dance film choreographed and directed by former Hubbard Street Dancer Penny Saunders, reveals the humanity within us all with stories and scenes that remind us of both the commonalities and differences in each of us, and how a shift in perspective can change everything
Same Event, Different Perspective
In a dressing room, dancers Jacqueline Burnett and David Schultz prepare for an elegant evening, Burnett is in a shimmering evening gown and Shultz in a suit. In the kitchen, somewhere within the same building, dancers Kevin Shannon and Craig Black maneuver around stainless steel countertops with dish towels in their hands portraying waiters preparing for a dinner service or event. The music is a collection of beats, like the clanging of silverware on pots and pans. And in an elevator, dancer Alysia Johnson struggles to untangle a bundle of red balloons, playing an event coordinator preparing to work a black tie event. Each of these scenes and characters show a different perspective of a single evening. In each scene, the dancers' voices overlay, telling stories from their personal lives and relationships during events like these.
Not only do we see the different roles of the characters in each scene, but IN ANY EVENT shows us the varying perceptions on the same idea: Marriage. David Schultz and Jacqueline Burnetts' voices ring out over music by Franz Schubert, laughing and recalling stories from their relationship and the moment when Burnett "proposed that she was ready for Schultz to propose." The married couple perform a duet, especially luscious in this reviewer's opinion,  reminiscent of a traditional first dance at a wedding. They glide and float across the floor, and sway together tenderly.
In a trio, Allen, Reyes, and Adam McGaw give a different perspective on marriage. The youthful trio, dressed in vibrant colors complete with yellow, green, and pink socks, perform while the overlay of their voices is a conversation about the convention of marriage. Allen relates marriage to the image of a bird in a cage with an open door. She says as a 23 year old, she isn't concerned with marriage and thinks many in her generation feel the same. The three dancers' movements are quick and lively compared to those of Schultz and Burnett.
Hubbard Street Dance Chicago Presents Stories for Every Age
Among the stories told by the dancers, there is something for viewers of all ages. Dancer Andrew Murdock tells a story of watching his four-year old son say goodbye to his wife at the airport and the sadness they felt driving home. While Murdock's voice tells the story, dancer Abdiel Figueroa Reyes portrays Murdock'sson, performing a solo, wearing velvet overalls in a room full of balloons. The leggy solo is full of full-bodied movements, Reyes' limbs reaching across the room. It ends with Reyes looking solemnly out the window. You too might find this an apt portrayal of the universal experience of missing a loved one.
While Murdocks' stories are of parenting, other dancers like Alyssa Allen tell stories of childhood. She recounts an embarrassing moment when she was  playing make believe as a child, and scenes of a birthday party, complete with birthday cake and candles.  We are taken back to our own memories of celebrating with friends and family, both as a child and at any age.
Finding the Common Thread
In this way, IN ANY EVENT reminds throughout of the universal experiences that bind us, but also how those experiences shape us as individuals. Saunders asks us to dig into our memories and reflect to find meaning inside of each of our own life experiences and to share those memories with those around us, just as the Hubbard Street dancers have opened their hearts to share their stories and movement with viewers of the film.
RECOMMENDED
Nominate this for The Picture This Post BEST OF 2021???
Click Readers' Choice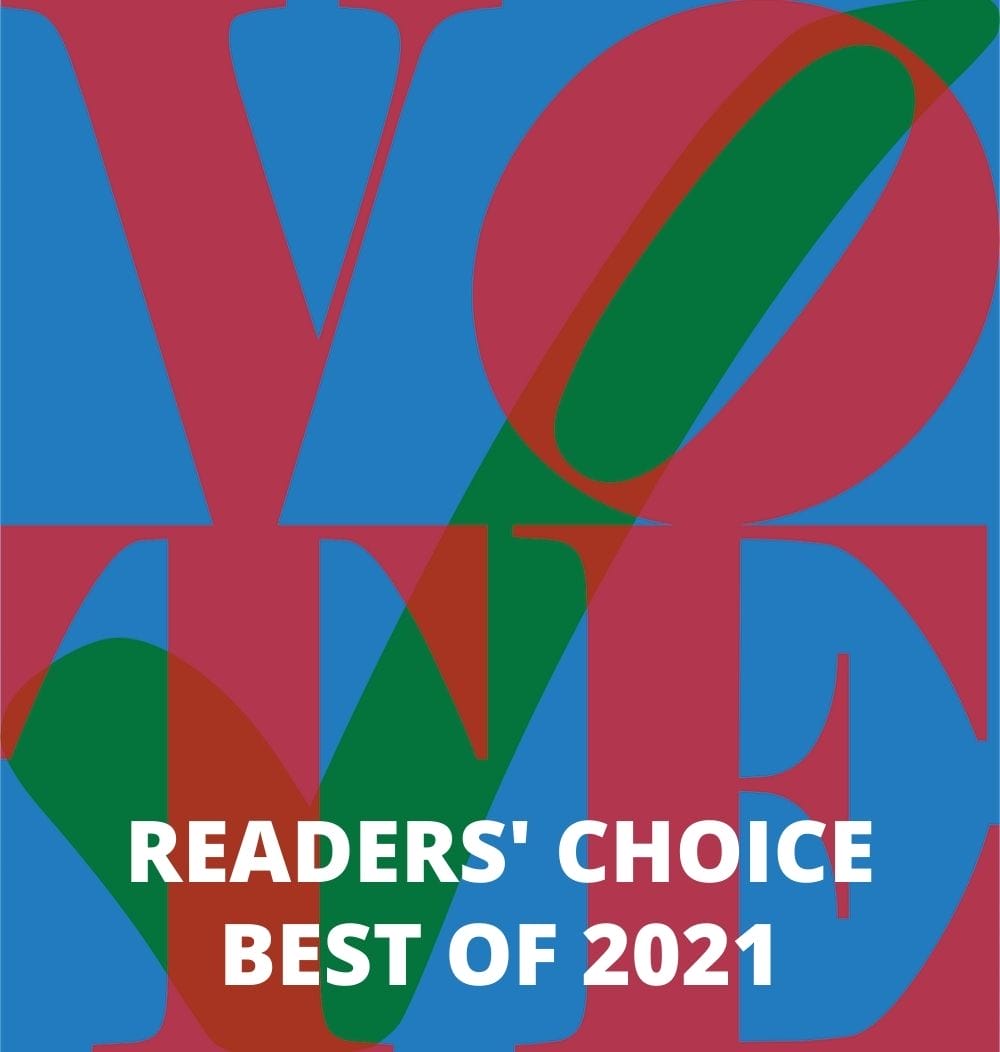 Want to see who won the Picture This Post READERS' CHOICE competition last year?
WATCH THIS SHORT VIDEO—
WHEN:
OPEN RUN
WHERE:
Streaming from Hubbard Street Dance Chicago website.
TICKETS:
Free
Concept & Choreography: Penny Saunders
Directors: Penny Saunders & Bruno Roque
Music: Franz Shubert "Trio in E Flat Opus 100"
performed by Burlington Piano Trio
Additional Composition: Michael Wall
Run Time: 35 Minutes
Full disclosure: The author of this review, Hayley Ross,  worked in the marketing department at Hubbard Street Dance Chicago from August 2016-November 2019.
Read more dance reviews by dancers in the Picture This Post Round-Up, "Choreographers' Eyes - Dancers Explain Dance".  Watch this video preview of the story here —
Images courtesy of @brunockmooves
About the Author: Hayley Ross
Hayley Ross is a writer, arts marketer, dancer, and fitness instructor in Chicago, IL. Originally from Ohio, Hayley has studied Ballet, Pointe, Modern, Jazz, Contemporary, and African dance and teaches Pilates and Barre fitness classes. She has previously worked for Hubbard Street Dance Chicago, The Harris Theater for Music and Dance, American Dance Festival, OhioDance, and The Chautauqua Institution. She is currently the Advertising and Marketing Manager for the League of Chicago Theatres.