Matt Stuart: Think Like a Street Photographer is a twofer:  a portfolio of street photographs by the author, and a tutorial on doing it yourself, in a graphic setting that makes navigating the chapters transparent.
The book leaps right into your consciousness with the leaf-as-smile cover – graphically simple but catchy as all heck. The Table of Contents page spread grabs you graphically and lets you choose just what section you wish to visit in the moment. The chapters themselves continue this bold graphic approach; each begins with an exemplar photo on the left page, a huge chapter title on the right with a bit of text putting the chapter into context.  The text itself follows on the next two-page spread, limited to one or at most two pages.  At the end of many texts is another graphic-text element, a "TRY THIS" box.  These offer brief but sound suggestions on capturing photos, sort of like having a mentor egging you on, pushing you out of your safe zone.  The idea is that if you try to take his advice, you will end up a better photographer.
So, what about the photos themselves? They are darned good, in this writer's opinion—well composed, exposed, and sharp, and at their best even masterpieces of wit and sometimes wisdom, his juxtapositions of elements working as pictorial puns. A photo on New Bond Street in London shows a poster of a blue peacock, whose body, by chance, is a blue-cloaked dumpster from our shifting, non-two-dimensional space. Even the yellow pylons look like little legs! Another shot from Trafalgar Square in London foregrounds a pigeon's cement-prodding orange toes in rhythm with a background of three black-soled, trench-coat professionals whose hasty trots nearly sync as if by duplicative mirrors. What timing! In this writer's opinion, these photos sparkle with intelligence.
MATT WATSON: THINK LIKE A STREET PHOTOGRAPHER Instructs with Pictorial Gems and Novel Advice
And what about his advice? Stuart shines no less in this regard. He goes beyond Cartier-Bresson's The Decisive Moment to a bunch of hints, some practical, some to psych you, but not all intuitive—they take some thought to put into practice. You may find his "TRY THIS" insets helpful, as this reviewer did.  One says, "If the person whose photo you are taking confronts you, be open and honest.  Say, 'I really like such and such about you.'  If your intentions are good, it will show.  Liars often hesitate!"  Spot on. Other pieces of advice are more conventional for street photographers. In chapter 8, "SHOOT FIRST, THINK LATER," Stuart advises when in doubt, press the shutter. Another of his "TRY THIS" boxes, however, takes a more novel approach, at least for this reviewer: "When shooting in a town or city, make for the widest pavements you can because they allow more room to move, pivot, and dodge. As you do, pay attention to how you're moving and how it affects the pictures you're making."
Matt Stuart: Think Like a Street Photographer is great for photographers of all levels wanting to up their skills in street photography, and good for anyone interested in candid photography as an art form. In this reviewer's opinion, the text is brief and insightful, and the photos are terrific and may even inspire you.
HIGHLY RECOMMENDED
Nominate this for The Picture This Post BEST OF 2021???
Click Readers' Choice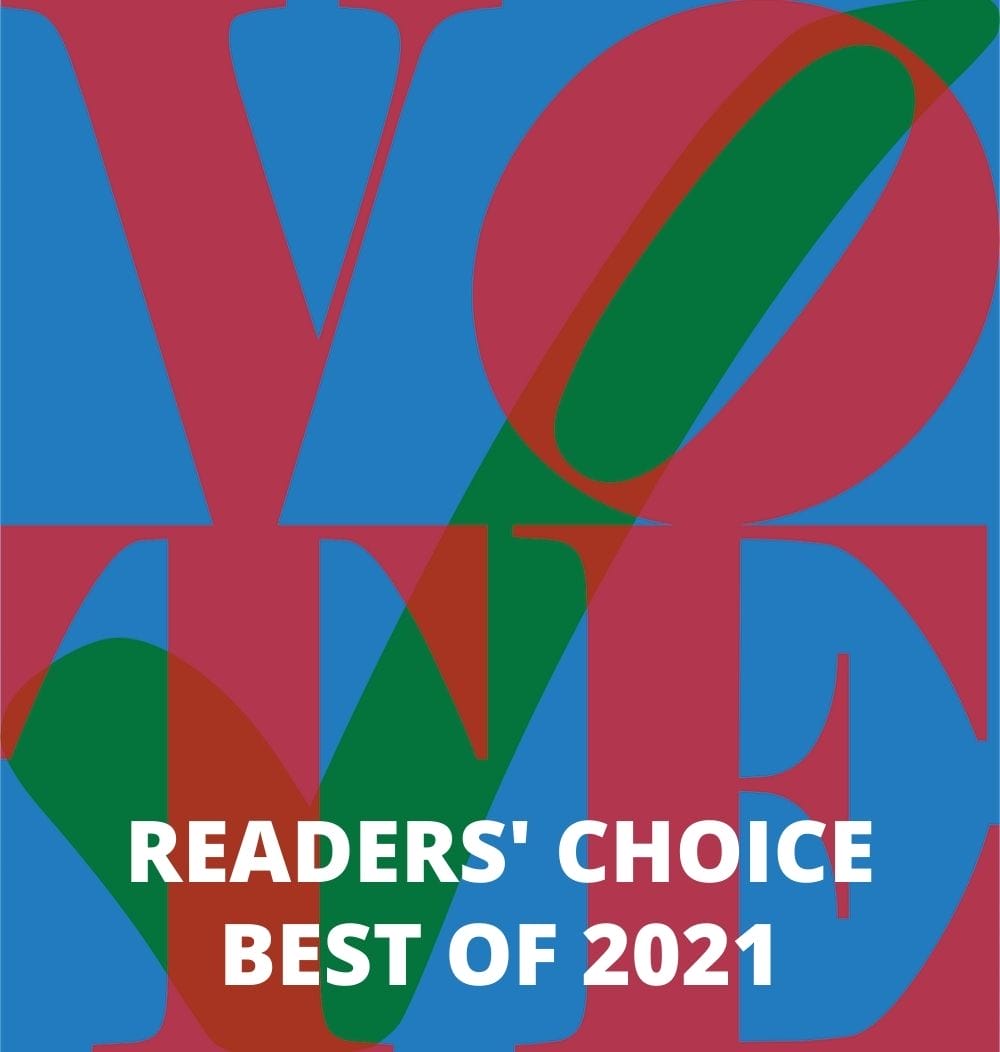 Want to see who won the Picture This Post READERS' CHOICE competition last year?
WATCH THIS SHORT VIDEO—
Price: £14.99 (UK), $19.99 (US)
Page count: 128
For more information or to order, visit the Laurence King website.
Images courtesy of Laurence King Publishing
Looking for more good reads? Watch this short video of our picks of BEST BOOKS — and visit our roundup of
Highly Recommended Books from Picture This Post--
About the Author: Joe Barabe
Joe Barabe shares that he fell in love with photography when he bumped into The Family of Man exhibition catalog, and then studied photography under photojournalist Martin Huss in Mannheim Germany. He then ran a photo center for the US Army's Recreational Services. Joe Barabe works as a Scientific Photographer and Research Microscopist specializing in art materials and documents analysis  (Barabe & Associates LLC) and now is focusing more on promoting his fine art photography, including the remarkable images you see here. and recently launched his photography website to promote his fine art photography. Please Visit Joe Barabe photography website.