Throughout this multifaceted exhibit, viewers peruse a timeline of more than 100 photographs and artifacts leading into a gallery of Frida Kahlo paintings. Typically, we learn about an artist in a museum show via a few placards describing the artist's life, family, muses and chief influences. But this show is atypical and much more comprehensive, in this reviewer's opinion.
The center of the photo gallery features several objects of Kahlo's life. Chicago-based artist, Daniel Sullivan, recreated Kahlo's bed.  Why a bed? Because, lying in it with a mirror attached overhead, a disabled Kahlo painted many of her evocative self-portraits. Left for dead by medics after a severe trolley accident, her parents devised the mirror and propped-up easel for her convalescence. She was only eighteen. If it were not for her boyfriend's pleas for care, she might not have survived in the midst of all the other victims. More than forty surgeries followed.
In this way, the collection of intimate objects and photographs take us beyond the widely known image of Frida Kahlo as the unibrowed Mexican artist married to fellow painter Diego Rivera. These are not the typical Kahlo images on shopping bags, socks, and other objects of painterly paraphernalia. Beyond the kitsch, McAninch Arts Center reveals a complicated woman — a woman inspirational to many during her lifetime as well as to many today.  
The exhibit is a portrait of a strong-willed artist that against many odds prevailed and lived life on her own terms. We trace her most difficult moments from miscarriages, addiction, political strife, and physical pain as well as her more triumphant ones. Extraordinarily enough, at a time when few women were recognized as artists, her husband did not overshadow her. She was politically active and supported rights for all working people, including Mexico's Indigenous population.
Born just three years before the Mexican Revolution to a Mexican woman of Mestizo background and a German immigrant, Frida Kahlo smiles and stares from many of the photographs with penetrating eyes.  At a time when most subjects in early 20th Century images appear dispassionate and stone-faced, we see how Kahlo's experiences with her photographer father taught her to control her countenance before the camera. Some images show her as a demure young woman while others show her casually laughing with friends at a picnic. She appears defiant and determined walking arm in arm with political colleagues at a protest. Even from her hospital bed, she projects strength, in this writer's opinion.
We gaze at photographs of her family, friends, lovers, political figures, her travels abroad, and even her pets. The pictures read like a family photo album beginning in the early 1900s, including her parents' wedding photo, and continue through her death in 1954. In that sense, they are historical documents. These reproduced photos and artifacts were hidden until their discovery in the 1990s in her house, the Casa Azul, which became a museum after her death.
Profoundly interested in the photographs reproduced for the show that captures so much of Kahlo's life, this writer began an email exchange with the photographer, Gabriel Figueroa, who made the reproductions. 
He said, "I was responsible for the printing of Frida´s photo collection. First, the book, FRIDA KAHLO: HER PHOTOS, was printed in Germany. Therefore, the digitalization of the original prints was done (not by me) and those files were given to me by the Frida Kahlo Museum. I was asked to print them as close as possible to the book reproductions.
"I made several proofs on different papers to see which one produced the truest image. I must say the Museum gave me enough liberty to 'interpret' the files to match contrast and color. My skills as a photographer-printer helped me to produce this work.
"I am pleased to read that although the prints are not facsimiles, they convey the essence of the originals. These prints were made in my atelier in Mexico City.
"My ties to Frida go way back to my father, cinematographer Gabriel Figueroa, who was a good friend of Diego and Frida. Ever since, Frida has appeared in my professional life many times. I have printed a set of Frida´s portraits in platinum/palladium made by Colombian photographer Leo Matiz.
"In 2007 we made a documentary called Portrait of Diego, the Revolution of the Gaze where we quote Frida´s words about Diego and their relationship."
McAninch Arts Center's FRIDA KAHLO: TIMELESS Portrays Intimacy Through Artifacts
From these intimate images, the exhibit continues to tell Frida's story by showcasing very personal artifacts. Chicago-based artist Betsy Odom recreated several orthopedic corsets. Kahlo wore these for hours that often drew into months, painting their plaster casts with florals and political symbols. Others such as the brown leather and cold metal corsets look sinister and painful, in this writer's opinion, which may not be so unthematic given the paintings of whom they once adorned.
Hands-On Art Projects for Children
Another part of the exhibit,  in keeping with Kahlo's reported deep love of children, is a children's gallery that lies beyond the photographs and Frida Kahlo's works. Nearby it, there are hands-on art projects that children can partake in with their parents, introducing the young exhibit-goers to her works through an age-appropriate video on Kahlo. Adjacent to the children's area is a replica of the colorful Casa Azul complete with miniature furniture, dishes, paintings, hangings on the walls, and her beloved gardens.
Living Cacti
Nearby and outside the galleries is a recreation by Ball Horticultural Company of her garden with living cacti, various other flora, pre-Columbian pottery reproductions, and a model of an Aztec pyramid. You too might find it a great place to relax, much as Frida would have done.
This writer overheard several exhibit-goers exclaim as their small parties moved through the rooms of the museum that they knew of her paintings but had no idea what her life had been like or how much it influenced her work. Indeed, what you will no doubt take away from the photographs and displays leading into the gallery of her 26 paintings and drawings is an intimate portrayal of our artist, Frida Kahlo. They display her strength, resilience, bi-sexuality, politics, and even disabilities, which do more than merely confine or define this great artist. The depth and grittiness of such personal details are certainly unique in a museum experience, in this reviewer's opinion. They refrain from concealing harsher aspects of her life for the sake of a pleasanter illusion. Or, as we read in this exhibit, when the French artist, Marcel Duchamp, characterized her work as surrealist, Frida responded. "I never painted dreams. I painted my own reality." 
Frida Kahlo: Timeless is a scrupulous survey of an inspiring and tragic life, a total immersion in the world of this revered 20th Century Latin American artist. Latin America history, art, and culture aficionados, as well as people interested in feminism, the LGBTQ community and 20th Century photography should especially take notice. This is NOT a traveling show.
HIGHLY RECOMMENDED
Nominate this for The Picture This Post BEST OF 2021???
Click Readers' Choice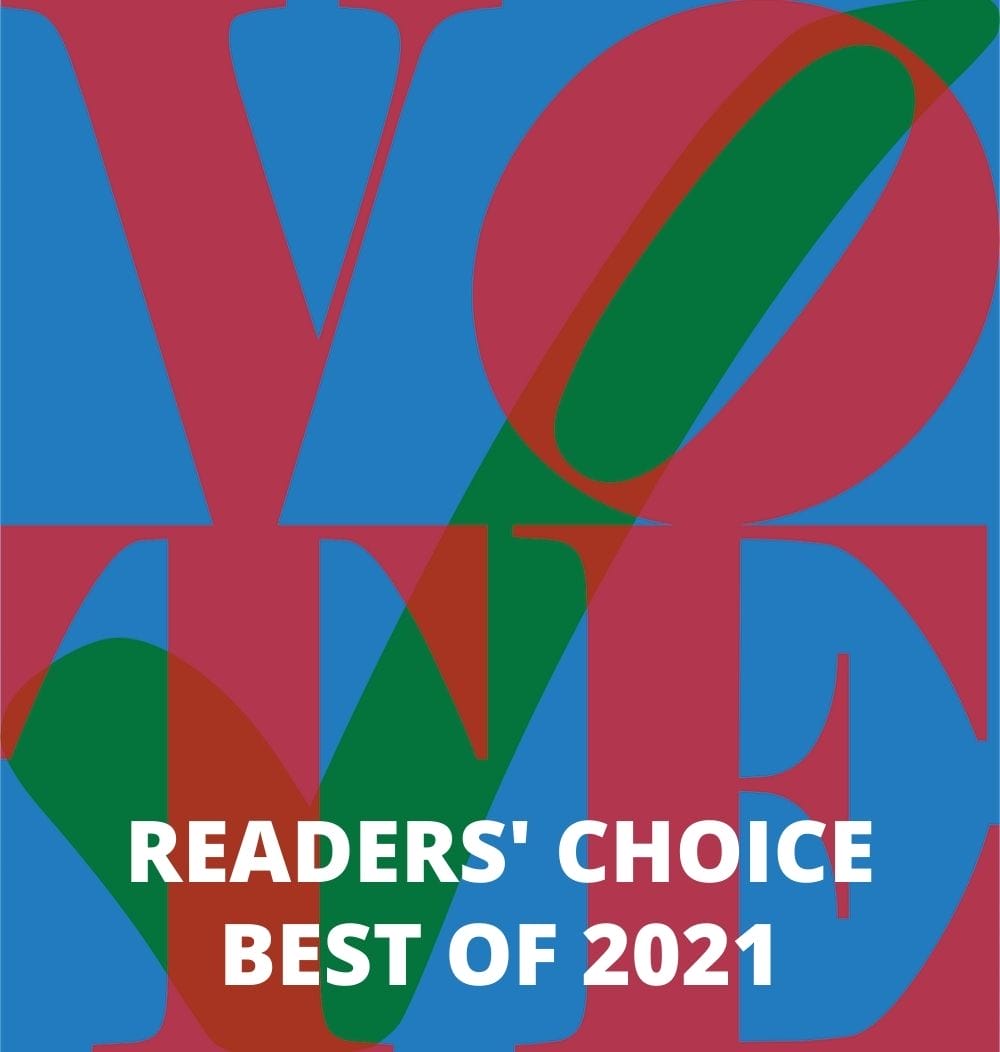 Want to see who won the Picture This Post READERS' CHOICE competition last year?
WATCH THIS SHORT VIDEO—
When:
Thru September 6, 2021
Mondays, Tuesdays, Wednesdays, Fridays, Saturdays, and Sundays: 10 a.m.-10 p.m.
Thursdays: 10 a.m.- 6 p.m
Where:
College of DuPage McAninch Arts Center
Cleve Carney Museum
425 Fawell Blvd.
Glen Ellyn, Illinois 60137
For more information and to purchase tickets, visit the Frida Kahlo: Timeless page on the Cleve Carney Museum website or call 630.942.4000
Images courtesy of Cleve Carney Museum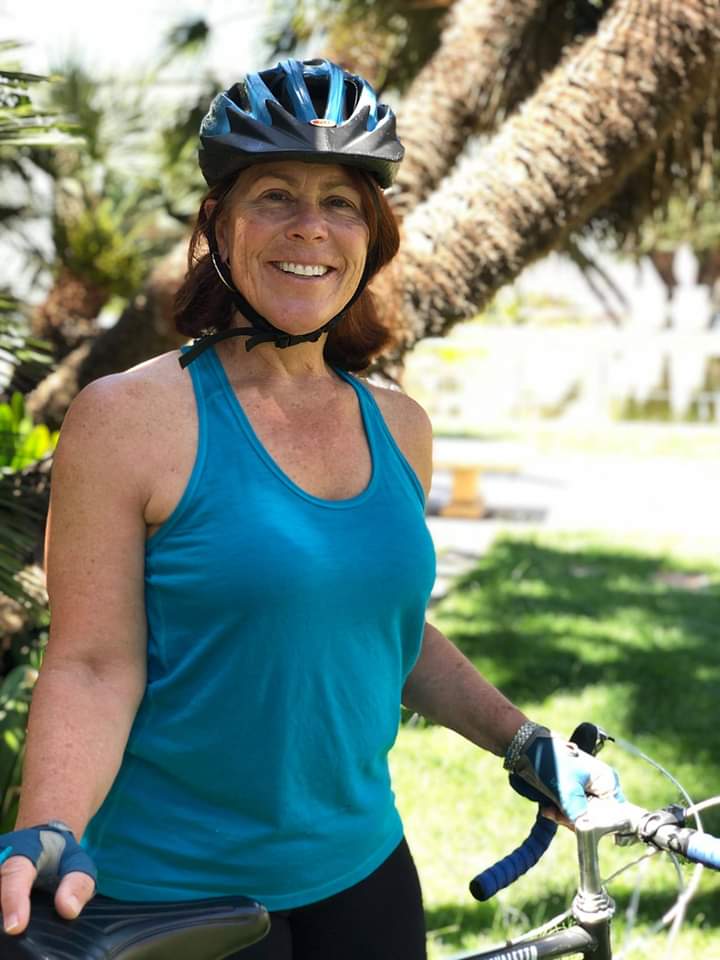 About the Author: Caryn Hoffman
Ms. Hoffman has a degree in art and her life's work has been environmentally and  politically focused. After community organizing on both coasts, she had a career as an educator in Southern California. Now, semi-retired, Ms. Hoffman leads an active, outdoor lifestyle, continues to advocate for the environment and travels. She is especially fond of art, film, cultural events and is an ardent, live music fan. She loves adventure travel including camping, hiking, kayaking, rafting and road biking.