In March 2020, the lives of 16 young dancers from Hunter College in New York changed dramatically. During one of their daily dance classes, they were told that after class they would need to go home. It was unclear when they would return. Months later, they were contacted by Monica Bill Barnes about reviving a piece they had performed the year before, The Running Show, for the dance festival Fall For Dance, but this time they would be performing online.
KEEP MOVING, a new dance documentary series produced by Monica Bill Barnes & Company and presented by UCLA's Center for the Art of Performance hones in on what it means to be a dancer and the struggles of a year of dancing from home during a pandemic through the eyes of the dance students at Hunter College.
Monica Bill Barnes & Company Wants Us To Keep Moving Too
KEEP MOVING is a new type of dance performance that is nothing like this reviewer has ever experienced. Part documentary series, part archived performance, part podcast, and part newly created performance for zoom, the show, split into 10 chapters, re-imagines The Running Show while examining the dancers experiences dancing from home through interviews and sometimes intense conversations.
Rules are laid out for the audience in Chapter 1 FAQ-style with Barnes and Robbie Saenz de Viter. Saenz de Viter becomes the narrator and host of the show, as he interviews the dancers and gives background information throughout each chapter.
The pair tells the audience to watch the show over a few sittings instead of bingeing the whole thing at once, already different from the norm for a live dance performance. They advise the audience to watch the chapters in order, and follow the instructions that accompany each chapter. The chapters themselves are all different. Some are short, only a few minutes of video, and others are almost 20 minutes long. Some chapters have no video at all. These podcast-esque chapters prompt the audience to do the moving themselves by taking a walk or run, or listening while they make dinner. This reviewer appreciated the reminder that all of us need to keep moving during this strange time.
The Pandemic Dance Major Experience
Then the opening number begins. Julieta Rodriguez-Cruz, one of the Hunter College dancers, stands in a basement in front of a washer and dryer, presumably the room in her home with the most space to dance. Music begins, and she starts to count and sing along. The entire number flips between dancers of Hunter College in their homes performing a dance full of fast flicking arm movements, snaps, and claps, juxtaposed against rehearsal and performance footage of the same piece where viewers can see that the piece was intended to be performed in unison, all the dancers standing in one long line on stage. The opening number asks the question that many dancers and choreographers have been trying to answer over the past year: how do dancers continue doing an art form that is meant to be about togetherness and sharing space, alone?
Viewers learn about their struggles dancing at home; detailed accounts of moving furniture in and out of their living rooms and bedrooms daily to make space to dance, navigating small spaces and technology, and asking family members to stay out of the room while they record themselves performing. The audience even listens in to learn about the discomfort some of the dancers feel having to dance inside the same house as family members who don't understand or accept dance as a viable profession. The conversations get difficult sometimes.
In Chapter 7, dancer Anakeiry Cruz talks about how dance isn't something that gets taken seriously in her culture and how she often doesn't feel accepted in the dance world because of her race and ethnic background. But in other moments, the dancers discuss their need to dance and the happiness they feel when they move their bodies. Kai Chen even danced while she was sick with Covid-19, because she felt her body needed to move.
Throughout the chapters, the stories of some of the individual dancers emerge. Often their voices in conversation with Saenz de Viter are overlaid on videos of them dancing, either doing Barnes choreography or slinky and fluid improvisations on their own. They are often shown repeating the same phrase, a part of Barnes choreography that requires the dancers to balance on one foot for the majority of the sequence.
The dancers move slowly and steadily with the occasional wobble, but their intense concentration keeps them on balance. The audience learns about the day that the dancers were told to go home from school without knowing when they would return and how they didn't get to finish their final choreography projects or share their talents in a final performance.
What It Means To Be A Dancer
The Running Show, the original show that KEEP MOVING is based on frames the Modern dancer as both an athlete and artist and was meant to show how a dancer changes through their life. It called for a new cast of dancers in each city that the show came to, and appearances from dancers in different stages of their careers. While that show isn't currently happening, KEEPING MOVING still evokes the same ideas.
By learning about the dancers of Hunter College and their experiences dancing at home, viewers find themselves inside of the dancers minds and hearts, and sympathize with the struggles they have faced over the past year.
Saenz de Viter narrates in the final chapter "Moving is a way of thinking and the dancers' religion is repetition." The cast of KEEP MOVING decided to take a chance and perform online because dancing makes them feel like themselves, and brings a semblance of normalcy to their lives. Even while dancers are still alone dancing in their homes and performances as we previously knew them are on hold, the dancers know from their training that the only way forward is to keep moving.
HIGHLY RECOMMENDED
Nominate this for The Picture This Post BEST OF 2021???
Click Readers' Choice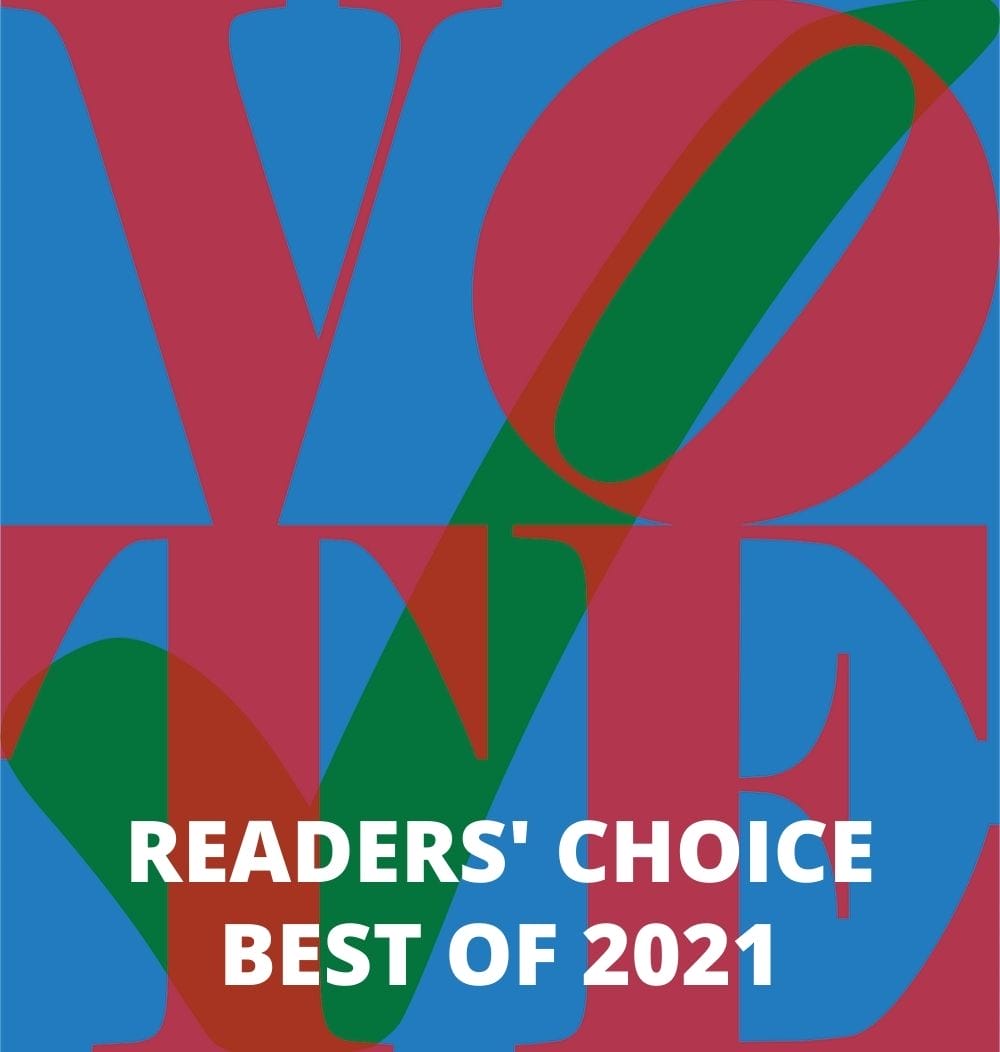 Want to see who won the Picture This Post READERS' CHOICE competition last year?
WATCH THIS SHORT VIDEO—
CO-COMMISSIONED & PRESENTED BY:
ADF with support from Jody and John Arnhold/Arnhold Foundation.
CONCEIVED & CREATED BY:
Monica Bill Barnes & Robbie Saenz de Viteri
PERFORMERS:
Manuela Agudelo, Olivia Brown, Kai Chen, Anakeiry Cruz, SarahIsoke Days, Katherine De La Cruz, Grace Deane, Nadjie Forte, Reagan Gordon, Kathryn McKenzie, Naja Newell, Esther Nozea, Amanda Konstantine Perlmutter, Julieta Rodriguez-Cruz, Lina Sierra, Jessica Son
EDITORIAL ADVISOR:
Robyn Semien
ASSOCIATE PRODUCER:
Elizabeth Furman
WEB DESIGN & CREATIVE CONSULTANT:
Indah Walsh
ARTISTIC ADVISORS:
Eden Marryshow and Wendy Rogers
REHEARSAL DIRECTION:
Flannery Gregg
About the Author: Hayley Ross
Hayley Ross is a writer, arts marketer, dancer, and fitness instructor in Chicago, IL. Originally from Ohio, Hayley has studied Ballet, Pointe, Modern, Jazz, Contemporary, and African dance and teaches Pilates and Barre fitness classes. She has previously worked for Hubbard Street Dance Chicago, The Harris Theater for Music and Dance, American Dance Festival, OhioDance, and The Chautauqua Institution. She is currently the Advertising and Marketing Manager for the League of Chicago Theatres.