This week, in the midst of our toxic time when organizations like Stop Asian Hate have a newfound purpose, a unique museum (National Indo-American Museum, NIAM) dedicated to preserving the history and cultural treasures of the Indian American diaspora, found its first brick and mortar non-virtual home.
Envisioning its mission, in part, as helping to create bridges that both cross-generational divides as well reaching out to wider audiences, NIAM looked to artists to delve into the diaspora, sharing their insights as visual art.  This exhibit, E/Merge, aims to "shed light on notions of origins, narratives of dispersal, and cultural difference under the conditions of globalism.." according to its curator, Shaurya Kumar.
Here, Picture This Post (PTP) speaks with Shaurya Kumar (SK) about this exhibit and with NIAM Board Member Raja Nadimpalli (RN) about this historic museum unveiling.
(PTP)  Could you please share with Picture This Post readers your thoughts on why this exhibit and the museum itself are especially timely?
(SK) The exhibition is not a collection of works by prominent artists from India; instead, the exhibition includes artists, both established and emerging, who have traversed international borders and have adopted the United States of America as their new home. While it may seem obvious for NIAM to mark the opening of its Patel Center with the celebration of the Diaspora, I have attempted to challenge preconceptions of what and how we represent ourselves and our histories through this exhibition.
Artists in this exhibition look at the world through a kaleidoscopic lens. They do not limit themselves to collaging or appropriating Indian elements. Rather, they create works of art that are without a counter-optic. They are avid collectors of memories, working in shadows and picking up fallen and forgotten objects.  Keen observers of frameworks, they employ diverse sets of tools, media, techniques, and processes including print, drawing, sculpture, video, photography, performance, and installation. Their works are neither structured around nor resistant to their diasporic origins. The transnational nature of these diasporic artists and their artworks highlights the multiplicity of selves that they experience as postcolonial subjects.
The opening of the National Indo-American Museum's (NIAM) Umang and Paragi Patel Center in Lombard, IL, marks a historic moment for the Indian American community in the United States. We may be years or even decades behind other ethnic and diasporic communities with museums and institutions, but it comes at the right and opportune time.
The emergence of Asian American identity formation is coming at a critical juncture against a backdrop marked by nationalist rhetoric of heightened domestic racism, feminist discourse, and political movements such as Me Too, Black Lives Matter and Stop Asian Hate. These recent events have renewed the awareness of the American culture of hierarchy. This widespread, deep intolerance and xenophobic sentiments against racial and ethnic minorities like the Native Americans, African Americans, Muslims, Asian Americans, and Pacific Islanders makes institutions such as NIAM needed now more than ever before. Their aim to collect, document, educate, and share complex histories, cultural heritage, and contemporary developments will prove critical for a better tomorrow.
Anti Vanta by Avantika Bawa  — Latex on wall, 18'x12', 2017, Center for Contemporary Art and Culture, Portland, OR
The museum is destined to become an epicenter of many creative and intellectual activities and exchanges for decades to come sharing not just the history but, more importantly, the future of Indian Americans.
Today, it's reported that close to 5 million Indian Americans make up about three percent of the total population in the United States. And I can imagine no better way than to tell their story through art, because it is a creative person who holds the capacity to reflect on evolving contemporary culture, a role that actively requires a polemic revaluation of history and tradition.
Where do we, as members of the Indian diaspora in the US and elsewhere, locate ourselves in a time of globalization and mass migration? How does the work of contemporary artists locate itself in time – past, present, or future? How does the meaning of a work change when an artist or an artwork attempts to unpack multiple and multi-site narratives beyond the binary of master and counter-narratives? What do the artist and their work aspire to answer in a newly exhibited context, and how does re-location of their work channel or limit their aspirations?
These questions form the premise of the inaugural exhibition E/Merge: Art of the Indian Diaspora at the Patel Center.
What was the process in selecting works for this exhibit?
(SK) I wanted to invite artists who represent very different and unique narratives, their own histories and journeys. They all migrated to the US in very different circumstances, at different times in their lives and for different reasons and with different backgrounds. Their areas of interest, the medium they work in and the way they articulate challenges in their creative lives are very diverse.
The art community within the Indian diaspora is quite small, although growing fast and strong. The number of young people who are either from Indian diasporic community within the United States (first, second, or third-generation Indian Americans) or those who are migrating to the US to study and pursue art is increasing on a rapid pace. When I first arrived at the School of the Art Institute, there were only five students at SAIC, and now there are well over 70 students from India studying art and design. Same is the case in other art schools across the country who have seen growth in the number of students coming from India.
There are also some Indian artists who have gained significant recognition on an international front. However, the number is still very small.
For this exhibition, nine artists of this very diaspora were invited to create works that shed light on notions of origins, narratives of dispersal, and cultural difference under the conditions of globalism. This exhibition then seeks to question the very relevance of the terms-diaspora and transnationalism, and their attendant significations. The exhibition unravels the multiple subjectivities of each artist as palimpsests of varied lived experiences, interactions, and relationships no longer needlessly tied to nations – it does not seek to answer but rather to ask timely questions. The experiences and journeys lived by each of these artists are immeasurably varied, which makes it impossible and unnecessary to address the complex issue of home, belonging, and identity within a single reductive meta-narrative. All artists have moved past the oversimplified notion of diaspora and were arguably never there. They travel through multiple narratives of different nations and feel at home in the world, moving in relation to and often beyond their transnational roots. They can be viewed as porous, fluid, multi-local and transient, working through a liberated space that they are constantly shaping.
I truly believe that diasporic artists must work much harder than artists working in their native lands, for they have to chart new ground for themselves and reject both the constructionist and essentialized (i.e., national-centered) identity. This exhibition encourages viewing diaspora as identities people amass across their journeys, intermingled with ideas of race, ethnicity, gender, and sexual orientation. It seeks to unapologetically present ways to articulate this new ground. All the artists through their works eloquently shed light on multiple narratives that express a duality experienced by the individual and the collective.
And I want to congratulate NIAM for taking up this challenge in opening up the Patel Center with an exhibition that celebrates these creative people. It is through their lens we try to understand ways to deconstruct the pre-conceptions of the meaning of diaspora.
Raja, backtracking, can you tell Picture This Post readers the story of how NIAM got started and what you are planning beyond the E/Merge exhibit for the new museum building unveiling?
(RN) NIAM is the first museum dedicated to the Indian American experience in this country. NIAM documents, preserves and shares these experiences in a manner inclusive of all members of the Indian American community. The museum is a repository of stories and artifacts that will continue to teach subsequent generations of their ancestors' lives, just as they navigated the complexities of acculturation into the American life. Our museum will continue to document the lives of subsequent generations from all walks of life.
The story of National Indo-American Museum began in 1995, when three women joined their dreams and efforts to preserve the history of the Indian American diaspora. Lakshmi Menon, Dorothie Shah and Padma Rangaswamy are those visionaries.
In the mid '90s, Lakshmi and Dorothie were on the board of the Indo-American Center in Chicago, which began to receive requests from school teachers for presentations on Indian American culture and way of life. They developed a curriculum to teach students about Indian immigrant communities. Soon they met Padma, a pioneer researcher of Indian immigrant history in Chicago and an author of many books on the topic. Following Padma's lead, they started conducting teachers' workshops about India.
In 2003 the trio published a book, Asian Indians of Chicago, a pictorial history of Indian immigrants in the Chicago area. This experience proved to be crucial to the establishment of our museum. During their research and interviews of immigrants for this book, they realized that much history and many stories, pictures and artifacts were lost due to neglect, the passage of time and the death of early immigrants.
They decided to preserve these treasures and thus the concept of NIAM was born.
In 2008 Indo American Heritage Museum, as it was originally named, became an independent nonprofit entity with a 501(c)(3) status. Dorothie Shah was its first president. IAHM became a virtual museum by developing its website. More importantly it is a living museum with active community outreach.
In 2019 IAHM assumed a national identity and changed its name to the National Indo-American Museum. Dr. and Mrs. Patel generously donated a building in 2019 to house our then- virtual museum at 815 S. Main Street in Lombard, Illinois to begin a new phase.
NIAM's dynamic and interactive programs teach the community at large about Indian American heritage and explores our commonalities with other cultures.
E/Merge, our opening exhibition, reflects the experiences and feelings of Indian American artists as they course through this process.
NIAM's mission is to build bridges across generations and connect diverse cultures through the stories of Indian Americans' lived experiences.
We aim to collect and preserve the rich tapestry of Indian American stories spanning religious, regional and socioeconomic differences. We collaborate with other cultural museums and art institutions. NIAM's exhibitions, programs and publications nurture appreciation for the commonalities that bring together people of diverse ethnicities, thus fostering tolerance and justice. This has never been more important than it is today.
In the near future, as our name 'National' suggests, we would like to start similar museums in various cities across this country.
More immediately we want to make the present museum an informative institution that educates people and explains the lives and achievements of Indian Americans of all walks of life.
Visit the National Indo-American Museum website for more information on their exhibits and programs.
Nominate this for The Picture This Post BEST OF 2021???
Click Readers' Choice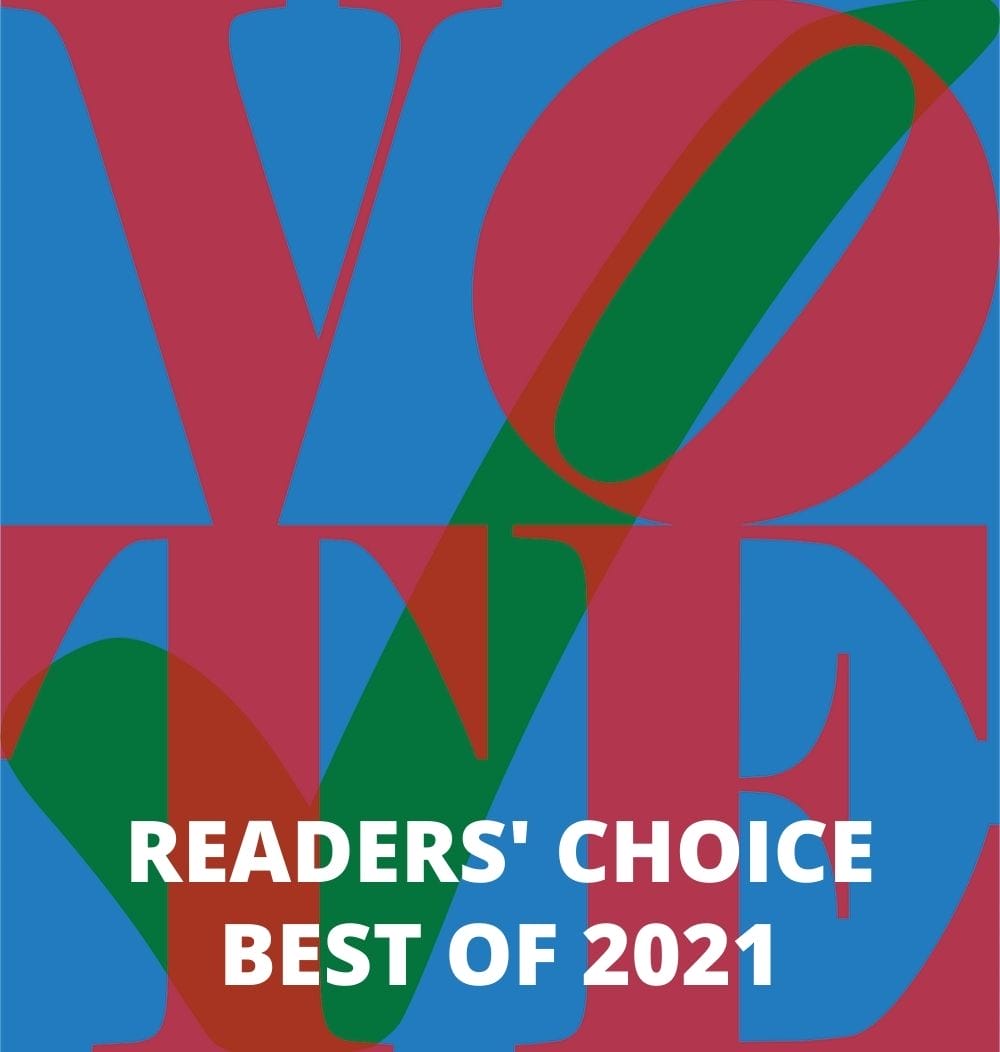 Want to see who won the Picture This Post READERS' CHOICE competition last year?
WATCH THIS SHORT VIDEO—
Images courtesy of NIAM-- portrait photos of the artists are grouped with images of their work and/or images of them making their art.