50-year-old Jim (Gerald Chew), gets called into an office. With no compassion or fanfare, an HR representative summarily tells him he has one more month with the company. He can resign or be terminated, but either way he's out. After 25 years with the company, Jim's devastated. As Jim walks to his desk, some colleagues look up and one ( Min Siu Goh) even approaches him, but there's no discussion. Except for a few desktop family photos, Jim's office is cold and impersonal. He leaves walking alone down a long, narrow hallway. The camera shot makes it look as though the hallway is closing in on him. Did someone just whisper, Loser, in the hallway?
Repossession Show The Perfect Life Crumbling
Jim's life in Singapore is idyllic. His family has a gated, high-rise condo with its own lap pool overlooking the city. His wife, Linda (Amy Chen) is beautiful, adoring, and spends her time volunteering. Ashley (Rachel Wan), their daughter, attends a nearby university where Jim proudly exclaims, she's studying to be a teacher. They have a live-in housekeeper that cooks his favorite meals. His most prized possession is his Audi.
Jim pays for his disabled sister to be cared for in a well-appointed facility with a small private room. He visits her often and tells her some of his inner most thoughts. She doesn't react or move and looks straight ahead. The care facility is cheerful, and the friendly staff addresses him by name.
In stark contrast to Jim's former impersonal, upscale office job, Linda volunteers in a Housing Project in Singapore. Low-income people are living in crowded apartments. Linda knows everyone's names and delivers meals to several families exchanging pleasantries. Unlike Jim's disabled sister with her private room, some of these ill residents are sharing their spaces with others. They rely on Linda to bring them medicines. One day, Linda excitedly describes her next project to Jim. She has proposed building a daycare center for the children of poor people working two and three jobs. Jim grimaces when she announces she's committed to helping with funds.
Losing it….
We watch Jim try to cope, write resumes, and interview for jobs. Bills and overdue notices come in the mail that he rushes to hide from his wife. He can't find the right time to tell her he's lost his job. He's having a hard time sleeping. A beer perhaps, will relax him? What about making some quick investments with his stock portfolio? Only an old friend, Vinod (Sivakumar Palakrishnan), provides encouragement and advice, but Jim doesn't always listen.
The first half of the movie sets the stage. The second half, shows what happens when Jim is unable to cope and feels his life is unraveling. It doesn't matter that Jim is trying hard to retain his material possessions and way of life. Former traumas surface in flashbacks. Mocking voices cry out. Dark figures lurk. Foreshadowing, folktales, encounters with strangers and surreal landscapes begin to blur.
This writer enjoyed the pace and increasing psychological terror of this drama/thriller/horror genre film as it moves to its conclusion. The film has several plot twists that we try to grapple with to grasp the dimensions of Jim's reality.
Repossession is highly recommended for independent film enthusiasts, and especially those that enjoy international films, Asian films and horror films. It delivers a tense, thrilling punch.
HIGHLY RECOMMENDED
Nominate this for The Picture This Post BEST OF 2020???
Click Readers' Choice
Vote Securely! Vote Privately! And Make Your Vote Count-- as all voting should be!!
Find more top pick Indie Fiction Films— given HIGHLY RECOMMENDED ratings by Picture This Post writers here.
Co-Directed & Co-Written by: Ming Siu Goh & Scott C. Hillyard
Executive Producers: Sok Hwa Goh & Ye Wah Soo
Leading Roles: Gerald Chew, Amy Chen, Sivakumar Palakrishnan, Rachel Wan
Music: Wei Yong Teo
Cinematography:Woon Seong Chow
Film Editor: Gregory Tay
Enginuity Film Festival (dates and location TBA)
Red Rose Film Festival (Lancaster, PA, USA 6-8 November)
Skiptown Playhouse Film Festival (Los Angeles, CA, USA June 2021)
Images courtesy of REPOSSESSION.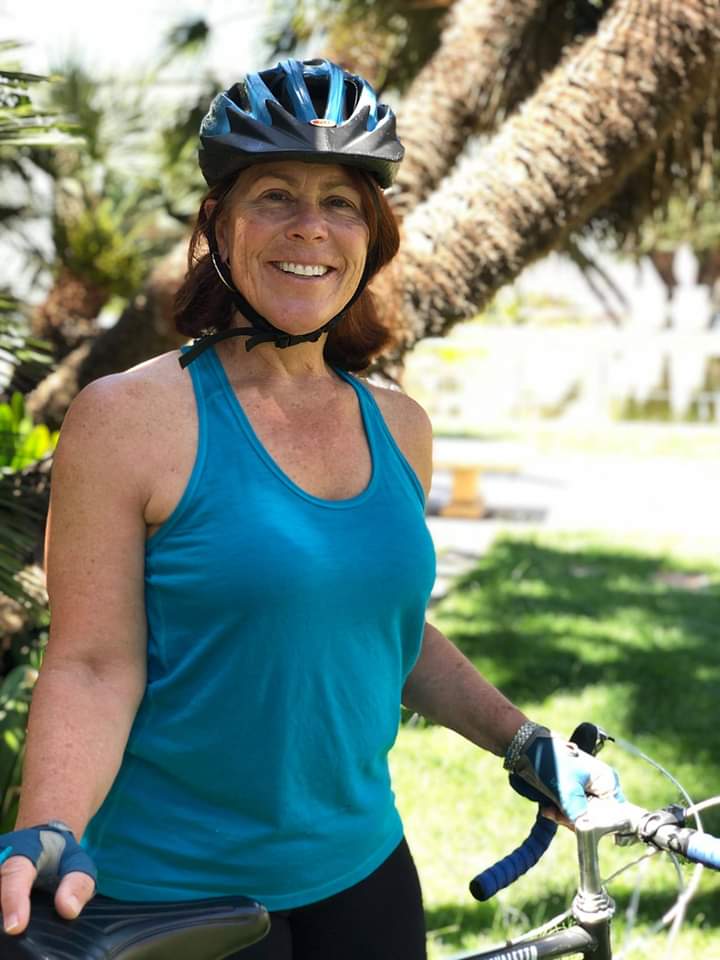 About the Author: Caryn Hoffman
Ms. Hoffman has a degree in art and her life's work has been environmentally and  politically focused. After community organizing on both coasts, she had a career as an educator in Southern California. Now, semi-retired, Ms. Hoffman leads an active, outdoor lifestyle, continues to advocate for the environment and travels. She is especially fond of art, film, cultural events and is an ardent, live music fan. She loves adventure travel including camping, hiking, kayaking, rafting and road biking.