Large and enveloping, these seventeen works breathe atmosphere.  The forms in these pieces are organic, ethereal and dream-like.  You, like this writer, will likely find them all encompassing. The artist, Mira Lehr, uses an unusual list of mediums for her pieces including burned and dyed Japanese paper, resin, enamel, ignited gun powder, ink and acrylics. The edges of the fiber-paper are soft and uneven blending and contrasting with the flow of her pigments.  Her works show influences of traditional Japanese ink and calligraphy but with a very modern perspective. She uses her paints as washes. She draws and sometimes writes text. Her palette includes earth tones of ochre and burnt sienna, shades of vermillion, cool swirling cerulean blue and aquamarine. Several have floral-like imagery in violet and magenta.
Rosenbaum Contemporary Brings Us Moments of Pure Joy and Moments of Despair
Lehr's Artist's Statement talked about how the Pandemic and Climate Change influenced her most recent creations. Her pieces of contemporary abstract work aren't political art but rather artistic interpretations of how she was feeling, "…moments of pure joy and moments of despair." Her show includes works from before the pandemic and some created during the pandemic.
Planetary Visions: Mira Lehr From Spaceship Earth Reflects Beauty
Planetary Visions: Mira Lehr From Spaceship Earth, reflects beauty in the violets of Silk Road Passage (2020, 72 x 47 inches), or Magenta and Green Mangroves (2019, 72 x 62 inches), as well as somewhat darker and brooding moods conveyed by the inky greys and blues of Path to Jericho (2019, 96 x 144 inches), or the red and yellow ochres of Phantom of Golden Sunlight (2020, 40 x 30).
The viewer, like this writer, might feel sadness in Great Barrier Ree(2020, Triptych, 84 x 144 inches), painted with of browns among the swirling greens that stun and suggestthat Spaceship Earth needs to hurry and fix the planet before it is too late.
Two pieces include text. Magenta/Ochre (2020, 72 x 60 inches), contains the poem, the blossom that calls to the earth and the sky the cycle of life revealed.
There is one three-dimensional piece, a mobile, A Fine Web (2021, 108 x 60 x 60 inches), with leaf or petal-like pieces of paper suspended from a monofilament look lighter than air.
Contemporary abstract art aficionados will enjoy experiencing Planetary Visions.  Due to the works larger sizes, textures and surface qualities, in-person viewing will be the best opportunity to get the full impact of the show.  The virtual tour, luckily, is very well organized if you are unable to go to Boca Rotan in person.
HIGHLY RECOMMENDED
Nominate this for The Picture This Post BEST OF 2021???
Click Readers' Choice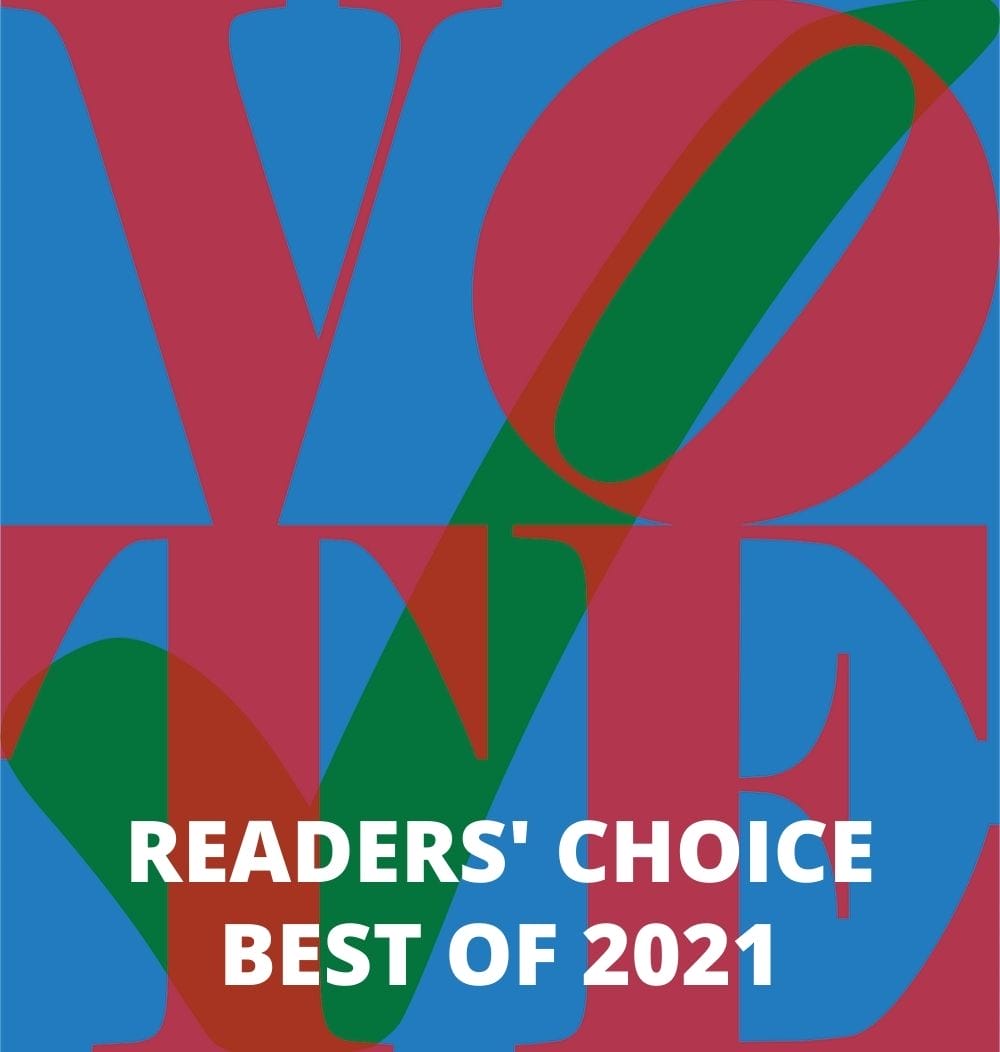 Want to see who won the Picture This Post READERS' CHOICE competition last year?
WATCH THIS SHORT VIDEO—
For more information visit the Rosenbaum Contemporary Gallery website.
Images courtesy of Rosenbaum Contemporary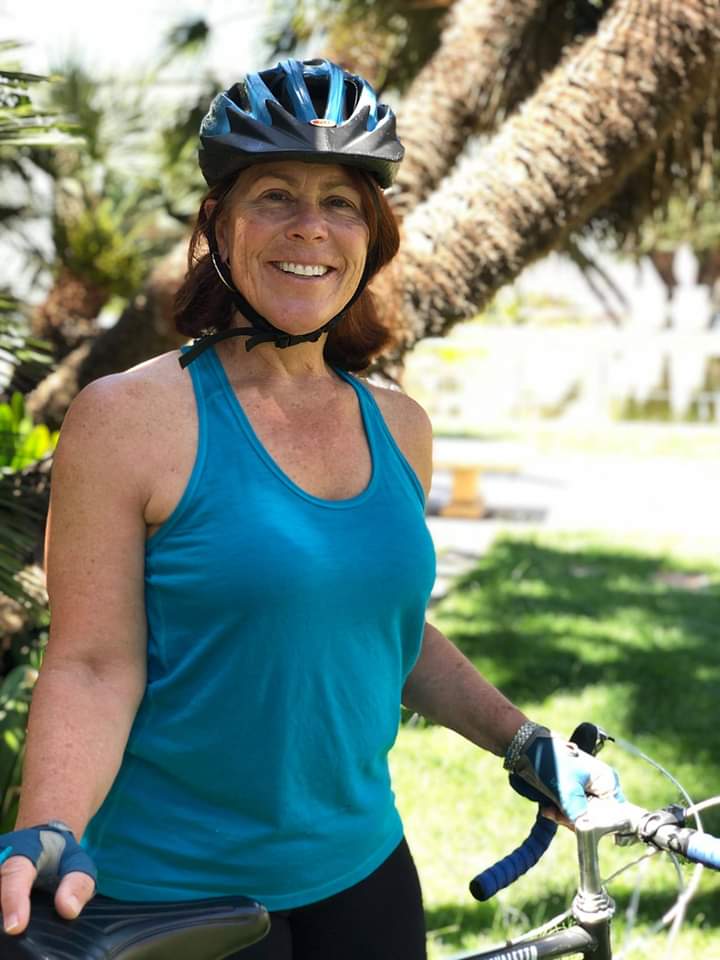 About the Author: Caryn Hoffman
Ms. Hoffman has a degree in art and her life's work has been environmentally and  politically focused. After community organizing on both coasts, she had a career as an educator in Southern California. Now, semi-retired, Ms. Hoffman leads an active, outdoor lifestyle, continues to advocate for the environment and travels. She is especially fond of art, film, cultural events and is an ardent, live music fan. She loves adventure travel including camping, hiking, kayaking, rafting and road biking.