A little girl sliding down a rainbow introduces Riley and her luscious, oversize pair of ponytails. Inside the colorful pages, Riley's imagination runs wild, she rappels down a rock face, flies to the moon, swings like Tarzan through the jungle and sails the high seas. She even wears a bike helmet without messing up her perfect in-the-middle just-right ponytails. It really must be magic!!— (seriously, can she market these bike helmets for the rest of us?).
Yoko Matsuoka's illustrations are whimsical and charming, in this reviewer's opinion. One spread shows the globe with Moscow's onion domes, Japan's pagodas, Egypt's pyramids, not to mention polar bears in the arctic, llamas in Peru and kangaroos in Australia. Despite the length of this list (and it doesn't include everything either) the images are  actually quite simple, colorful, playful and engaging.
Girl with the Magic Ponytails  is about confidence
In page after page, we see Riley and her ponytails skateboarding, jumping rope, soaring, biking, raking leaves, playing ball, conducting an orchestra and more. Riley is a little girl who has known who she is since her ponytails were tiny. In finding her signature look, the book seems to suggest, Riley also found the confidence to stride into any situation and give it a whirl.
The day after we cracked this book, the five year old half of this review team started requesting a favored hairstyle too. She doesn't wear her ballerina bun everyday, but it's definitely gaining traction as a signature look. This book should appeal to girls from three to six who love to play pretend, particularly those with a fanatical commitment to wearing their hair in matching ponytails.
RECOMMENDED
Nominate this for The Picture This Post BEST OF 2020???
Click Readers' Choice
Vote Securely! Vote Privately! And Make Your Vote Count-- as all voting should be!!
$19.99 (hardcover) 
For more information and to purchase this title, please visit The Girl With the Magic Ponytails website.
Images courtesy of The Girl with the Magic Ponytails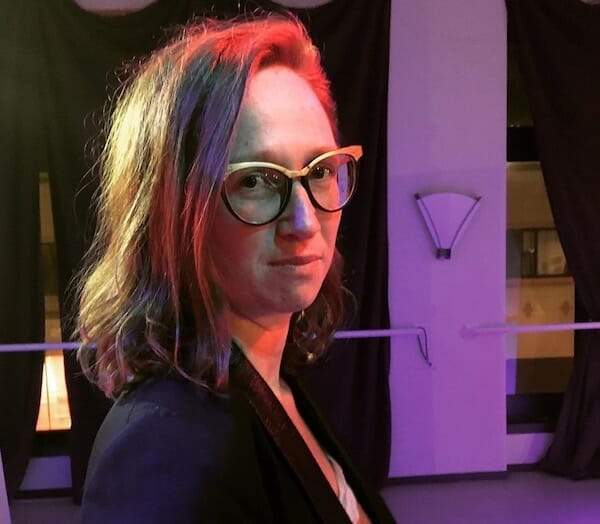 About the Author: Nell Voss and Sylvia Holstein
Why have we ceded so much of our lives and our space to the automobile? 
Nell Voss can think of many better uses for urban space. She spends most of her free time imagining cities with forests instead of traffic corridors and vegetable gardens instead of parking lots. She's also spent a large part of the last fifteen years writing (plays, screenplays, novels and reviews), or directing (plays, films, her child's schedule). She lives in Chicago where she loves to watch plays, read novels, grow food and spend as much of the summer at the beach as she possibly can.