A camera pans up through an empty field of tall grass as Camille Saint-Saëns' whimsical score "le carnaval des animaux (l'aquarium)" plays. The camera jumps to a woman in a blue industrial jumpsuit laying face down half inside a camping tent. Her hair is strewn across the grass and her limbs splayed. Already the sudden juxtaposition of the music and disturbing image gives a dystopian vibe, almost like a scene out of Suzanne Collins' novel, "The Hunger Games."
GREENER GRASS, a new dance film choreographed and directed by former Hubbard Street Dancer, Jie-Hung Connie Shiau, was created as her response to the establishment of so-called "re-education camps" designed by the Chinese government to forcibly contain Uyghurs, Kazakhs, and other traditionally Muslim minority groups. In the program notes, Shiau describes her new piece as a condemnation of "violent, machine-like" cultural erasure and a rallying call to disrupt it.
Trapped in Another World
In a dreary room enclosed with only four cement walls, covered in green astroturf, and the lone orange camping tent, the Hubbard Street dancers are trapped inside a bleak version of the first scenes' wide open field. The soundscape is a mix of galactic and mechanical sounds. Slowly the dancers move wearing their blue jumpsuit uniforms, as if exploring their new world. Their movements are labored and heavy and one by one the dancers collapse to the ground lying there until another dancer comes to help them up. 
A closeup of dancer Jacqueline Burnett shows her applying eyeliner, at first applying it herself then a foreign hand grabs the pencil from her and begins to draw on Burnett's face. She tries to wipe the makeup off, a sense of panic clear on her face, but the hand continues to manipulate her. Not only are the dancers trapped inside the four walls, but there is a sense that they are being controlled and unable to escape.
Hubbard Street Dance Chicago Addresses Cultural Erasure and Racism
While most of Greener Grass features an otherworldly soundscape, one scene includes a voiceover of two stories being told at once, while Alysia Johnson performs a solo. Johnson whips her body around in the solo, as if every so often she is hitting a wall and rebounding off of it. In a voiceover, she tells a story of stealing her mother's makeup as a child and inadvertently waxing off her entire eyebrow. Intermittently throughout her story, dancer Andrew Murdock's voice chimes in with an unrelated tale. He tells of a person holding the door for another only to make snide comments about (his or her) heritage and culture. The would-be gentleman stings his target with phrases like "Where are you from? Err What's your heritage?" and ''manners must be a little bit different wherever you're from." 
At the end of her monologue, Johnson says the moral of her story is to "Mind Your Business." The two stories, while wildly different, one being silly and personal, the other condescending and serious, somehow work together to send one message, that we alone are responsible for our own actions and shouldn't put blame on others.
A Disturbing Commentary
GREENER GRASS ends with a dancer Elliot Hammans, blindfolded and manipulated. All the dancers stand in a half circle and when another dancer pushes Hammans body forward, all the other dancers' bodies are forced down as well. The scene switches back to the open field, and they drag the dancer, formerly seen face down in the grass at the film's start,  through the field, her body limp. 
The dark commentary that GREENER GRASS provides on the "re-education camps" designed by the Chinese government is at times disturbing to watch, the feeling of being unable to escape and being controlled by someone or something radiates through the screen. This film is great for contemporary dance lovers looking for something different and a little more alternative than what they might see in a live performance. Thriller and Horror book and film fans will also enjoy this artful take on a dark topic.
RECOMMENDED
Nominate this for The Picture This Post BEST OF 2021???
Click Readers' Choice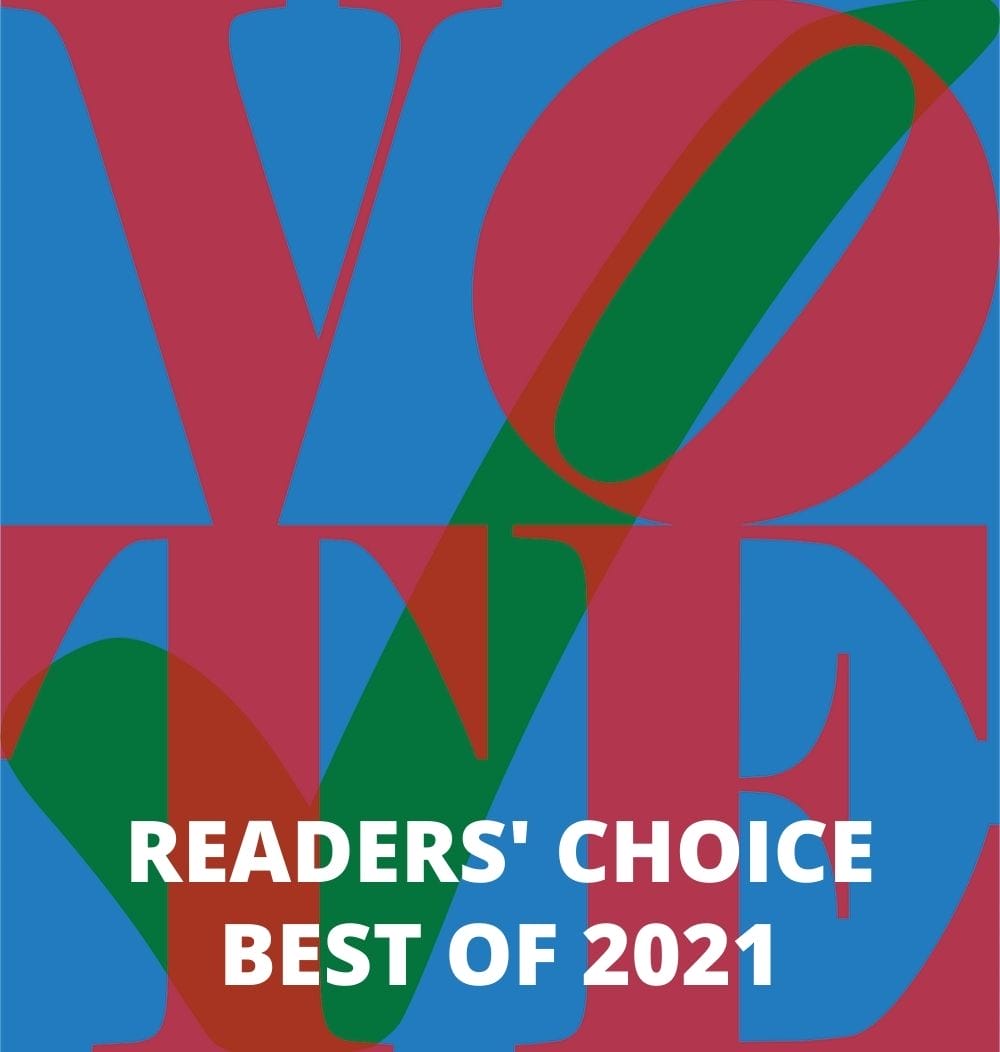 Want to see who won the Picture This Post READERS' CHOICE competition last year?
WATCH THIS SHORT VIDEO—
CREATIVE TEAM:
Director and Choreographer: Jie-Hung Connie Shiau
Director of Photography and Editor: Kevin Michael Briggs
Original Music Composition: Jerome Begin
Assistant Camera: David Creighton
Head Electrician: Jack Horwitch
Costume Design: Jie-Hung Connie Shiau
Featuring the full company of Hubbard Street Dancers
Run Time: 34 Minutes
Full disclosure: The author of this review, Hayley Ross,  worked in the marketing department at Hubbard Street Dance Chicago from August 2016-November 2019.
Images: Film Stills from Kevin Michael Briggs courtesy of Hubbard Street Dance Company
About the Author: Hayley Ross
Hayley Ross is a writer, arts marketer, dancer, and fitness instructor in Chicago, IL. Originally from Ohio, Hayley has studied Ballet, Pointe, Modern, Jazz, Contemporary, and African dance and teaches Pilates and Barre fitness classes. She has previously worked for Hubbard Street Dance Chicago, The Harris Theater for Music and Dance, American Dance Festival, OhioDance, and The Chautauqua Institution. She is currently the Advertising and Marketing Manager for the League of Chicago Theatres.