We wanted "…to challenge the fact that 98% of the statues in public space in Copenhagen represent White males – so taking up a space with a huge sculpture of a Black woman, the first in Scandinavia, was a massive statement…"
So explain artists La Vaughn Belle and Jeannette Ehlers about their massive statue I am Queen Mary first unveiled at the West Indian warehouse in Copenhagen which they hope memorializes one of the key leaders in the  1878 Fireburn labor revolts in St. Croix, Mary Thomas.  They tell us that this is the first statue of a Black woman in all of the Scandinavian countries.  The artists share that by making this twenty-three-foot monument, they hope to inspire an important conversation on Denmark's colonial history.
Here, Picture This Point (PTP) talks to La Vaughn Belle (LVB) and Jeannette Ehlers (JE) about the I Am Queen Mary project, memorializing Mary Thomas, and confronting colonial narratives.
(PTP) Can you briefly share with our readers Denmark's history with the Virgin Island and how it spawned this project?
(JE) 2017 was the centennial of the sale of the Virgin Islands from Denmark to the US. Denmark was colonizing the Virgin Islands for more than 200 years and this part of our history is more or less erased from the Danish consciousness. I Am Queen Mary wanted to confront that and started off as two separate projects on each side of the Atlantic. Each project centered around the colonial warehouses, one on each location, that was linked back in colonial times. In relation to her 2017 centennial exhibition Warehouse to Warehouse, Danish researcher Helle Stenum had asked both me and La Vaughn to work on a monument on each of our locations. Inspired by my performance Whip It Good, I worked on creating a sculpture of a Black female resistance character, that was to be installed outside the warehouse as a counter sculpture to Michelangelo's replica of David, which had been there all by itself for decades. La Vaughn worked on her sculpture Trading Post, made by coral stones cut out of the ocean by enslaved Africans, that was to be installed in front of the warehouse in Christiansted, St. Croix.   
Editor's Note:  Queen Mary, otherwise known as Mary Thomas, was one of the four important leaders of the 1878 Fireburn labor revolts in St. Croix. We learn this about her and more from the promoters of this landmark sculpture—The labor revolts consisted of burning down most of the town of Frederiksted as well as sugar cane fields on St. Croix plantations. The four women leading the revolt were imprisoned and sent to Denmark to serve their sentences. Their sentences were later commuted, and they returned to St. Croix as leaders of the largest labor revolt in Danish colonial history and heroes to the Virgin Islands residents.
Unfortunately, Helle Stenum had to give up her Warehouse to Warehouse project due to lack of funding, however, both La Vaughn and I continued working on our respective artworks. Along the way, the projects were joined and we managed to create a temporary version of the sculpture, and thereby build a bridge between our nations and creating a huge manifestation of Black History in a predominantly Eurocentric space. On top of that we wanted to challenge the fact that 98% of the statues in public space in Copenhagen represent White males – so taking up a space with a huge sculpture of a Black woman, the first in Scandinavia, was a massive statement.
(PTP) La Vaughn, how well known is the story of Queen Mary in the islands, and how did you learn it and experience it?
(LVB) I can't remember a time when I did not know her story. We sing songs about her that we learn as children and there is a highway named after her on St. Croix. There are also reenactments that are done. In the song, we call out to her "Queen Mary! Tis where we gon' guh buhn?" This is so significant for many reasons. We learn that we have ancestors that we can talk to. We learn that they can talk back and guide us. We learn too that there are systems that must be burned or destroyed. We learn that together we can be victorious. The story of Queen Mary and the Fireburn is an essential part of Virgin Islands history and identity. However, I Am Queen Mary signals that this story about a labor revolt that happened on a tiny island that was a Danish colony in the Caribbean has real resonance around the world. It connects to many people's stories. 
(PTP) Jeannette, what was your experience of learning the history of Fireburn?
(JE) Growing up in Denmark I didn't know much about our colonial past until I became an adult. It was simply not taught to us in school and as mentioned before it is not a part of our collective consciousness. Digging into Danish and global colonial history has been my driving force as an artist for many years now.
I was really fueled up and inspired by these powerful women of the Fireburn, as well as the many other strong people who fought against Danish colonial rule. That is the spirit of I Am Queen Mary. This project is totally artist-driven. We were not invited by any institution to create it. We took and claimed a space that was not meant for us. We created a huge manifestation of Black presence in the public space.
(PTP) How does this work fit in your efforts to advance education on colonialism and racial justice?
(LVB) Art provides a really unique way to engage in conversation around difficult issues and violent histories. You don't have to make up your mind. You can enter through curiosity and symbols and wonderings. You can enter through questions like: Where did the coral stones come from? Who cut them out of the ocean? Why is she barefoot? What is the tool in her hand used for? What is she thinking? Sometimes questions are more important than statements because it forces you to realize that you don't know something, that your knowledge system isn't the dominant one, that there are other narratives that are important. The materialization of a two-story Black woman in the public space on top of a bed of coral stones cut from the ocean by enslaved Africans signals that.
(PTP) Did you find an open readiness for this memorial?
(JE) I don't think many Danes understood what we were working on and why it was important until the monument was there! As mentioned already, we were not invited to do this. However, when the temporary monument of I Am Queen Mary came up in 2018 people started to reflect on history and on what else is represented in public space. It was clear to us that many people understood the need for such a public sculpture. We got massive global attention, which showed us that this is not a local story between our two nations. It is a global story. Of course, we knew that we had a great narrative, however, we were overwhelmed by the extraordinary response we got worldwide.
After the devastating George Floyd case last year, the massive Black Lives Matter protests and the following monuments must fall movements, it is my belief that many more people in Denmark, as well as globally, started to really understand why our project was important.
(PTP) How do you consider this monument as a way of bridging bodies, nations, narratives, and resistance movements?
(LVB) We hybridize our bodies to make an allegorical portrait of Mary Thomas as a way to create a bridge. The bridge is a platform to discuss ideas, a place where stories and narratives can unfold and be exchanged. It's a way to connect African diasporic peoples and their resistance movements against colonialism and racial oppression.
Why do you use a 1967 photo of Huey P. Newton as a prototype of  the I Am Queen Mary statue
(JE) I Am Queen Mary embodies the fight against oppression across time and space and stands for empowerment.  The reference to the Huey P. Newton image stems from a photo I made in relation to my Whip It Good performance in 2014. I took the photo inside the West Indian warehouse in Copenhagen. Reenacting this iconic photo from 1967 is a way to reach out and link to civil rights movements across the African diaspora. Using this reference was the starting point of my way into this project.
(PTP)How and why did you use 3D body scanning technology in this project?
(JE)Since the initial intention for this project was to bridge our nations and narratives, and since we decided to combine our two separate projects into one, it made very much sense to actually merge our bodies for the figure of the sculpture. We are both artists that often use our bodies in our work so somehow it came in naturally. And nobody knows what Queen Mary looked like. Combining our bodies became a strong allegory for the nature of this project--the lack of representation of Black bodies in public space and us being Black female artists from each side of the Atlantic confronting this by creating a monument that celebrates Black existence, resistance and empowerment.
(PTP) How did the local residents of St Croix react to Queen Mary being in Denmark once again?
(LVB) There was definitely a myriad of responses. Some were very excited to know that a monument like this was in Denmark. There was a tremendous amount of pride. There was also a bit of sadness, as many people wondered why the monument was not also in the Virgin Islands. This is because of some of the same colonial imbalances. Denmark is a wealthy country and we were able to first raise funds there. We are trying to correct this imbalance through the crowdsource funding campaign which launches on August 27th. We did a three-island tour after the inauguration to assess people's responses to the sculpture. It was overwhelmingly positive and one stands out in particular when someone stood up and said, "Our children deserve that image too. How can we help you to bring it here?" Of course, a project of this complexity and magnitude will also have criticism. Some questioned what it meant to have a queen in the African Caribbean tradition of queendom positioned in Europe in that way.  Meaning, she is not a queen based on the inherited wealth of imperialism. She is a direct symbol against that, despite the obvious regality of the pose. 
(JE)I think the temporary version of I Am Queen Mary, made in polystyrene and coral stone, plays an important role in challenging the colonial legacy in Denmark. The temporary project has already proven that and we have now been granted permanent permission by the Minister of Culture to put the monument up in bronze on a weatherproof plinth.
(PTP) How has the international Black Lives Matter (BLM) movement manifested in your work?
(LVB) Black Lives Matter means Black stories matter, our humanity matters. Racism denies one's humanity. Resistance means to assert it. The very declaration of I Am Queen Mary is an assertion of one's humanity. 
I think it's important to recognize that colonialism has had real material consequences for those who were colonized and the environment. The coral stones that form the base of the work were cut from the ocean by enslaved Africans and were used in the foundation of colonial-era buildings. They were also burned to create the mortar of the binding material of the bricks. They represent the invisibility of labor and the source of true wealth of countries that instituted slavery. Queen Mary sits on top of their labor, but so do all of us. 
Editor's note:   To donate to a Kickstarter campaign for a sister sculpture to be installed on the harbor front on St.Croix, visit the I Am Queen Mary website, or the I Am Queen Mary donation page.
Nominate this for The Picture This Post BEST OF 2021???
Click Readers' Choice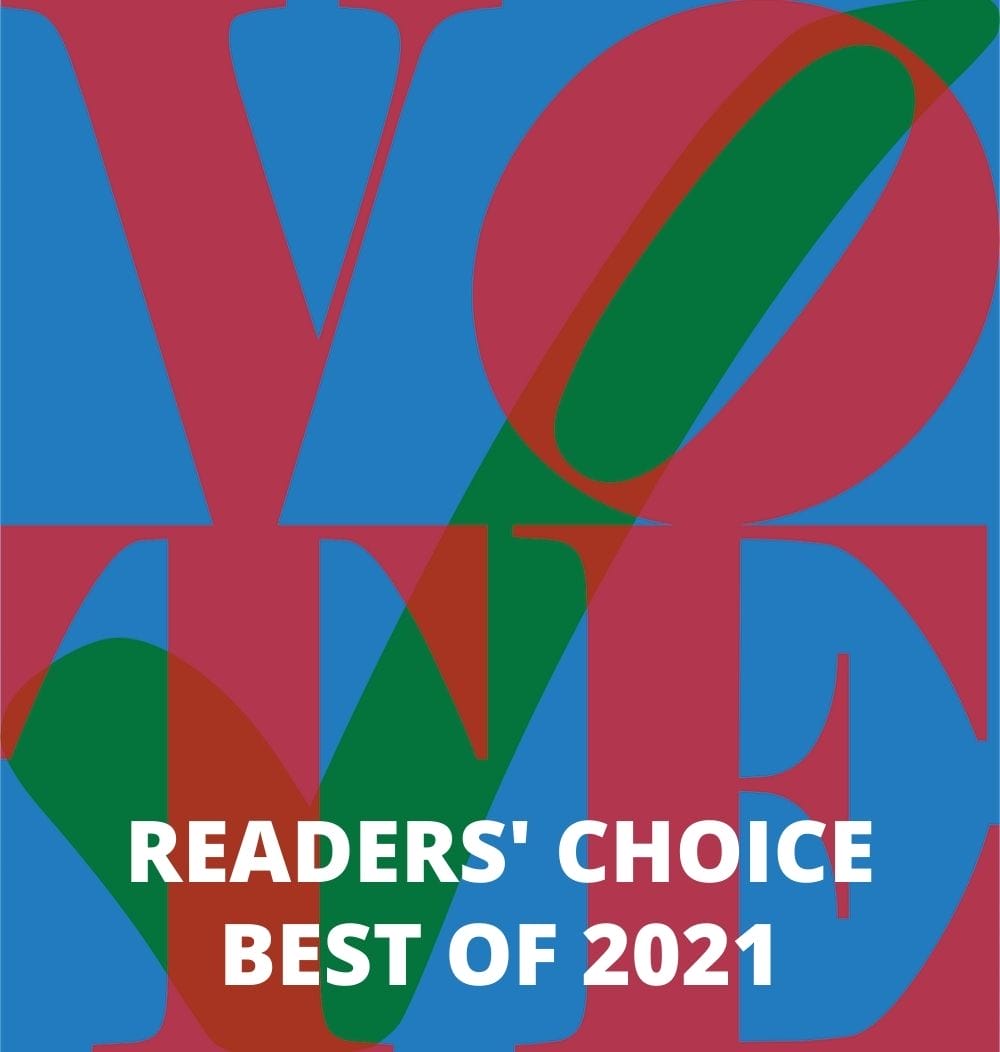 Want to see who won the Picture This Post READERS' CHOICE competition last year?
WATCH THIS SHORT VIDEO—
Photos Courtesy of La Vaughn Belle and Jeannette Ehlers unless otherwise indicated