Jambo arrives on your doorstep in a box printed with artwork by a seven year old contest winner. The October box contained two books wrapped in brightly colored tissue paper that made the experience feel like receiving a gift. In the thoughtful note that accompanied the books, the founders shared some personal stories about moments that were cause for gratitude in their lives lately. They explain that Jambo's purpose is to push beyond stereotypes and tokenism to promote stories with protagonists that aren't always given the leading role.
The October box with books selected for five year olds included Not Quite Snow White by Ashley Franklin with illustrations by Ebony Glenn, and No Frogs in School By A. LaFaye with Illustrations by Églantine Ceulemans. Not Quite Snow White introduces us to Tameika. Tameika loves to dance, sing and perform. We see all the different moods her dancing can take on. Tameika is the star of every show she's been in. When auditions for Snow White the Musical are announced, Tameika can't wait to try out, until she hears other kids whispering that she's too tall, too chubby and too brown to play the leading role. Tameika wonders if those other kids might be right. She can't recall any princesses that look like her. Her confidence shaken, she loses the desire to dance, until her parents notice and assure her that she's just tall, chubby and brown enough to make a perfect princess. The final page shows Tameika taking a bow, the perfect tall, chubby, brown star that she is.
"No Frogs in School" follows Bartholomew Botts as, day after day, he tries to bring his beloved pets with him to school. In lively illustrations full of the chaotic movements created by unexpectedly loosed animals, we see his teacher, poor Mr. Patanoose, try to corral Bartholomew's menagerie. First he forbids frogs, then amphibians in general, rodents, reptiles and finally any pet that belongs to Bartholomew. Bartholomew gets around that last edict by bringing a special friend to be a pet for the whole class. Everyone enjoys their new classroom bunny, even Mr. Patanoose.
JAMBO BOOK CLUB delivers diversity through good storytelling
The adult member of this review team is very impressed! These books both present vivacious youngsters, brimming with personality and their own specific interests. They both present complete, compelling and unique stories. Tameika's brown skin is a part of her story, Bartholomew's is not. Both books entirely avoid falling into the trap of pedantic preaching under a thinly drawn story, They are excellent examples of what can be expressed wonderfully in the right hands.
Jambo Book Club should appeal to anyone, of any race, who is looking for an easy way to make sure that their young readers are provided with diverse protagonists who look more like them (or less like them) than might be typical. These books were curated to us by age, Jambo's website says they span a range from 0-13.
HIGHLY RECOMMENDED
Nominate this for The Picture This Post BEST OF 2020???
Click Readers' Choice
Vote Securely! Vote Privately! And Make Your Vote Count-- as all voting should be!!
$34.99  -- Monthly Subscription
For more information, or to make a purchase visit the Jambo Books website.
Photos courtesy of JAMBO BOOK CLUB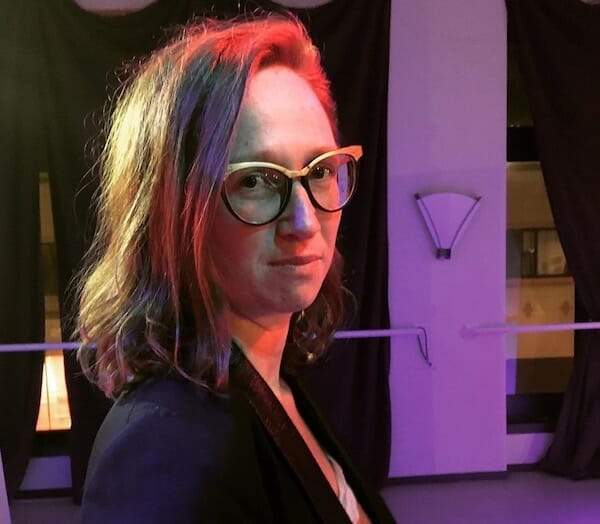 About the Author: Nell Voss and Sylvia Holstein
Why have we ceded so much of our lives and our space to the automobile? 
Nell Voss can think of many better uses for urban space. She spends most of her free time imagining cities with forests instead of traffic corridors and vegetable gardens instead of parking lots. She's also spent a large part of the last fifteen years writing (plays, screenplays, novels and reviews), or directing (plays, films, her child's schedule). She lives in Chicago where she loves to watch plays, read novels, grow food and spend as much of the summer at the beach as she possibly can.