An object of beauty about the creation of an object of beauty…
A large hardcover with mysterious glints of light and movement rendered in impressionistic oil paintings by Olivier Desvaux mimics the style of the source work— Degas' original paintings and sculptures of the children of the Parisian Ballet,   In exploring the relationship between Monsieur D and one of the ballet's "little brats," this tale reveals a truth that is hidden by the bright paintings of graceful girls in tutus that live large in the collective imagery of ballerinas. Namely, that the children who modeled for these famous works were the daughters of laundresses who worked long, hard hours for only two francs a day. They learned to be light and graceful through grinding effort and the pay they took home to their poor families was a boon to families struggling to make ends meet. 
The titular little dancer, Jeanne, is one such child. She is delighted to add to her earnings by standing very still for hours on end in the studio of the famous painter on her days off, even though her true love is the music that she dances to. 
THE LITTLE DANCER is a laborer, and the Master Painter is her mentor
As young Jeanne spends time with the busy painter, she finds in him a successful artist who appears to live well off his art. In him she finds a sympathetic ear, a man who celebrates her first performance, while encouraging her to follow her own interests, to learn to play the piano and maybe even develop other skills, like choreography. 
The adult half of this review team was impressed at the economic realism that portrayed a young artist finding her way in her milieu with the help of an established artist in that same world. Rarely does a children's book deliver such an accurate picture of the realities of art as work. Rarely, in the ballerina genre, is the idea of the ballerina as a perfect princess so thoroughly dismantled, especially since its focus are some of the best known representations of ballet and ballerinas for more than 150 years.
THE LITTLE DANCER will likely appeal to fans of Degas, impressionistic painting in general, and fans of ballet and dance, as well. Both members of this reviewing team both found something to enjoy, which would put the recommended age spread from 5-37 years old.
RECOMMENDED
Nominate this for The Picture This Post BEST OF 2020???
Click Readers' Choice
Vote Securely! Vote Privately! And Make Your Vote Count-- as all voting should be!!
For more information and to purchase this title, visit the Prestel Publishing page for The Little Dancer.
Images courtesy of Prestel Publishing.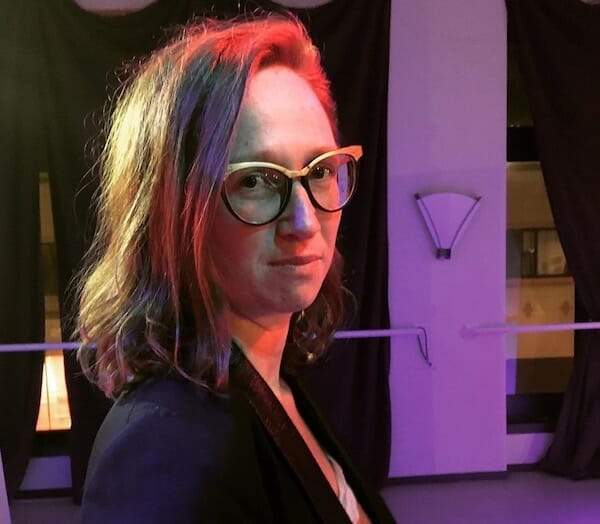 About the Author: Nell Voss and Sylvia Holstein
Why have we ceded so much of our lives and our space to the automobile? 
Nell Voss can think of many better uses for urban space. She spends most of her free time imagining cities with forests instead of traffic corridors and vegetable gardens instead of parking lots. She's also spent a large part of the last fifteen years writing (plays, screenplays, novels and reviews), or directing (plays, films, her child's schedule). She lives in Chicago where she loves to watch plays, read novels, grow food and spend as much of the summer at the beach as she possibly can.