MOP RIDES THE WAVES OF LIFE Gives Readers A Day At The Beach, From Their Couch
For readers without first hand experience with the ocean, Matthew Allen's illustrations capture vivid waves stacking row upon row of potential joys and pitfalls all the way to the horizon. They tower overhead, curling down on our young hero. They are shown from beneath the water, where they are calm and still, and from under the roiling threat of a huge tube, when they toss the young hero into a major fall. Sometimes the right wave unfurls from Mop's bright yellow surfboard like the cape of a flying superhero.
Mop's wildly curling hair might make him unique, but his easily hurt feelings and quick temper should be familiar to readers of all ages. Occasional words in large print could be useful for those learning their letters, and the illustrations should keep toddlers entertained, too. Mop Rides the Waves of Life has a broad appeal for families that are looking for ways to talk to children about the fact that, though we seldom control the world around us, we don't have to act out when things don't go our way. This reviewing team (5 and 37 years old) certainly both benefited from the reminder that even the biggest, darkest waves will crash down and wash away in time, leaving us to surf on to smoother, happier waters, if we just keep paddling.
Mop loves to surf and he's good at it too. He paddles and dives under watercolor blue waves that look refreshing on a hot day, where friendly fishes say "hello." When he's on his surfboard, he can patiently wait for just the right wave to come along. Mop likes school, but classmates aren't like the waves that Mop has so much patience for. Classmates can roll the young surfer into reacting rashly, shouting, pushing and feeling bad. Combined with yucky chores and cereal setbacks, Mop's week gets worse and worse. Fortunately for young Mop, his mother sees he's struggling and takes him back to the beach to learn some lessons in zen from his favorite sport.
"When happy feelings come, enjoy them. But when happy feelings go, smile and keep paddling. There are always more good waves coming."
Waves come in every flavor, just like emotions. Mop's mom teaches him to take deep breaths and let the waves of anger, shame and sadness pass through so he can ride the waves of joy, love and gratitude. Armed with a new perspective, Mop is able to finish the week better than he began it.
RECOMMENDED
Nominate this for The Picture This Post BEST OF 2020???
Click Readers' Choice
Vote Securely! Vote Privately! And Make Your Vote Count-- as all voting should be!!
Author: Jaimal Yogis
Illustrator: Matt Allen
For more information and to purchase this title, visit the Penguin Random House page for Mop Rides the Waves of Life.
Images courtesy of Jaimal Yogis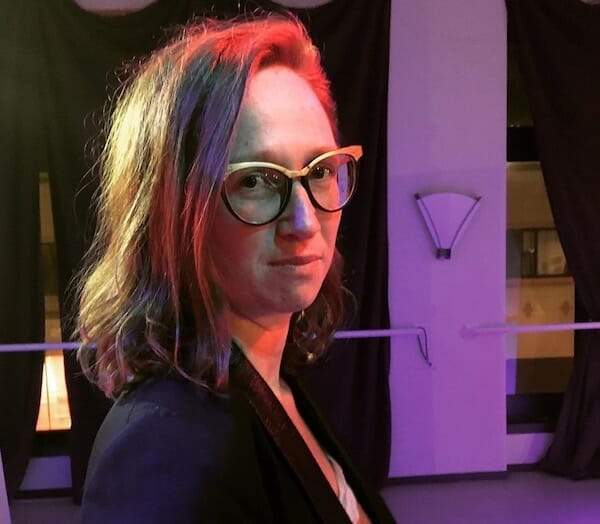 About the Author: Nell Voss and Sylvia Holstein
Why have we ceded so much of our lives and our space to the automobile? 
Nell Voss can think of many better uses for urban space. She spends most of her free time imagining cities with forests instead of traffic corridors and vegetable gardens instead of parking lots. She's also spent a large part of the last fifteen years writing (plays, screenplays, novels and reviews), or directing (plays, films, her child's schedule). She lives in Chicago where she loves to watch plays, read novels, grow food and spend as much of the summer at the beach as she possibly can.