Rena Butler is a dancer and choreographer whose latest works speak to themes of identity actualization and systematic de-segregation. Recently, Butler was appointed Choreographic Associate and mentor for Gibney Dance in New York.
As an emerging Black Leader in culture and the arts, Butler reflects on her artistry in association with the Black Lives Matter movement, conveying that "the Black Lives Matter movement has been my entire life. It wasn't just last year that has sparked this intrigue. Existing in this Black body has been a part of that artistic journey since the moment I choose to explore anything artistically, since my first dance class when I was a young kid. It has forever been about how I'm locating my sense of self, how I'm trying to exist freely as the act of resilience."
Here Picture This Post ( PTP) talks to Rena Butler (RB) about her experience as a Black Leader, her insights into how #BLM has impacted the dance industry and where she draws her artistic inspiration.
(PTP) How has being increasingly recognized as a Black Leader impacted you personally and artistically?
(RB): It's quite irritating actually. Although my work explores my own identity/experiences, there is so much more to me than my gender and the color of my skin. The concepts that I dig into ebb and flow, yet they are overwhelming, and I want to denounce all that is categorical right now, for the sake of my own expansion as an artist and person. I am a Black, female choreographer-but having that projected upon me is quite burdening. We rarely question Tchaikovsky and his motives as a White, male composer, and I hope (along with all artists of color, particularly in the United States-because identity/category is imperative here), to be afforded that same grace.
Fighting against racism is a cause I stand by, but that isn't the work for the oppressed, but rather, the oppressor. After about 400+ years of racism, I think with all of what people of color have endured-we deserve a BREAK, a vacation if you will. It is not my responsibility to teach or inform--even with the platform I have. I want to utilize my platform to make space for other people of color to share their stories, stories that have been under wraps for years because of the homogenized output that has always been visible. I also just want to exist and make good work, so that I can inspire others to do the same--work that is honest, asking questions, and that can connect to conversations happening in the world--whether ethereal, political, or even about the color green (my favorite color).
And at the same time, I do love that I am recognized as a Black Leader for the sole purpose of sharing how incredibly beautiful and multifaceted we as a Black people are! We are certainly not monoliths. I try everything to confuse myself out of the box society constantly puts me in. I dance, choreograph, paint, write, love French cinema (and learning the French language), surf, travel, salsa dance, love learning about cultures completely different than my own, cooking, dissecting Plato's philosophies, love laughing with my family, getting my hair braided at the salon, biking through the city, swim, play water polo, love trying meditation, yoga and breathwork with my partner, love Pink Floyd (a new one for me)...all of the things to keep the creativity flowing and to keep my person balanced!
You recently shared an Instagram post — "Your Black colleagues may look like they're okay, they're not" and "Now, the mask is off and the vulnerability is visible, in hopes of making more connectivity between one another"— can you please elaborate on that statement for our readers?
That repost was from the brilliant writer, Danielle Cadet. I connected to this piece, because I've constantly felt the need to sterilize and tone down my character/culture in White/colonized spaces, thus causing detriment to my authentic self. It felt appropriate to re-post, because it felt like, finally, here is a moment that we as Black people have the opportunity to be heard, and possibly understood about the microaggressions that add up in very harmful ways.
The Black Lives Matter movement has been my entire life. It wasn't just last year that has sparked this intrigue. Existing in this Black body has been a part of that artistic journey since the moment I choose to explore anything artistically, since my first dance class when I was a young kid. It has forever been about how I'm locating my sense of self, how I'm trying to exist freely as the act of resilience.
How do you think the #BLM movement has impacted the dance industry?
I think the dance community is deeply rooted into these systemic issues, still, and it will take a lot of time to unlearn how disturbing these traditional practices have been for Black dancers. From hair/body type, to the validation of our BIPOC experiences from the outside world and how they trail into the studio space (an artist's space should be a safe haven). A massive restructuring needs to happen, from top to bottom, because the prejudices bleed and seep into so many little pockets that people are still blind to. I don't have the answers, but I am open to help facilitate this evolution. My hope is that we all want this so that everyone can thrive and shine in their own beauty!
Many of your works-- such as A Tale of Two' and  A House Divided,  speak to the experiences of  systemic inequalities and hope for systemic innovation. What do you hope audiences take away from these works?
Everyone is the core audience, because we are all a part of this conversation. We all play a role in the potential for a more balanced and equitable society. I hope that even a fraction of my work can speak to a diverse audience, so they can find a piece of themselves in anything I create. My investigation is building upon the human experience, whether emotional, gestural, or full-bodied.
As a Choreographic Associate for Gibney Dance, how do you plan to use the position to mentor young Black dancers?
I began building choreographic workshops for local teens in Chicago in 2019, called DanceLab. It was a free, choreographic workshop for teens between the ages of 14-17, from various socioeconomic backgrounds, and the goal was to find commonality in creation for both dancers and nondancers alike. Kathryn Humphreys and I co-created the program, and it went well, but because of the discontinuation of Hubbard Street's educational programs last year, it could no longer continue. So, I wanted to keep defining and repurposing the program.
I am currently in the very early stages of building a similar workshop for a small number of teens to promote community-building, confidence, exploration of self (philanthropic + artistic identity), imaginative and critical thinking skills as part of Gibney's Moving Towards Justice Fellowship. I've just confirmed the guest choreographers for this particular mentorship program and I am so excited. My longtime goal for this project is that it will expand to the point where we travel abroad to create with teens from other countries. So often, young Black students or youth don't have the means to even travel beyond their cities, and I want to change that. I've studied and traveled abroad quite frequently, and I am eager to give back to the community the access I've acquired-it is such a helpful tool to expand beyond what it expected of us. I am planning for a soft launch sometime between October 2021 and January 2022 Please stay tuned for more info!
What are your current inspirations for your work?
Kyle Abraham! He's a major support, friend, mentor, influence and amazing being in my life. He asks questions towards me that challenges my psyche to reach beyond things I expect for myself! He's so multifaceted as a person and artist and invites me to be my best self in this regard. Nothing but the utmost love for this incredible mentor.
My family and a few close friends! A diverse group of dynamic individuals that challenge me to be my best self every day. They bring me joy, love, support, prompt my imagination by revisiting our experiences from our interactions together, and so much more-it's indescribable, but amazing.
Toni Morrison's essays. She's a genius.
There are quite a few commissions I'm involved in at the moment, but I'm currently exploring reaching beyond these themes. I'm motivated and inspired by a lot of philosophical ideas, paintings, films, my romantic partnership, etc and how I can transcribe them through my own physical vernacular.
Nominate this for The Picture This Post BEST OF 2021???
Click Readers' Choice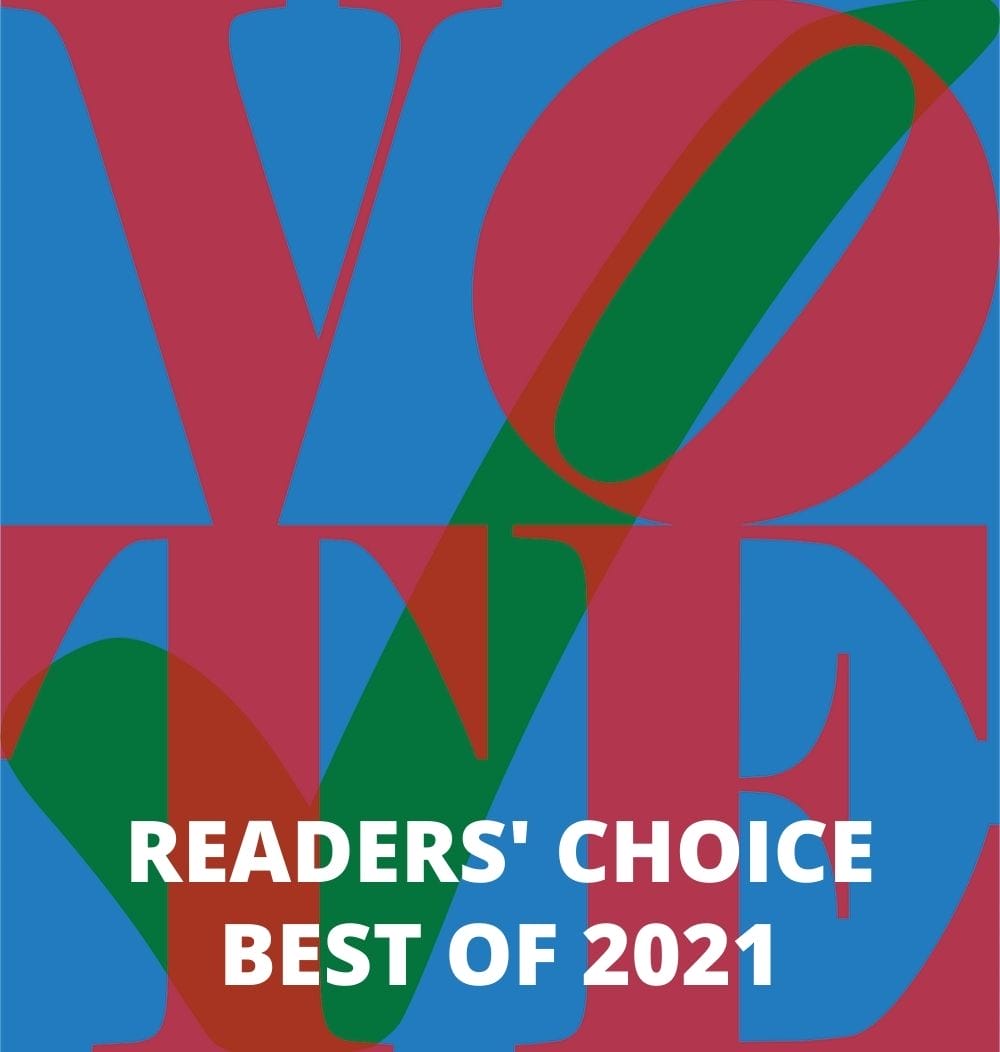 Want to see who won the Picture This Post READERS' CHOICE competition last year?
WATCH THIS SHORT VIDEO—
Photos Courtesy of Rena Butler
Editor's Note: Read the related Picture This Post articles --
Hubbard Street Dance Chicago Presents A TALE OF TWO Review — Dance Dive Into the Racial Divide
Hubbard Street Dance Chicago Presents FORGE FORWARD Review – Soundscape Rhythm Interplay
Hubbard Street Dance Chicago Presents DANCE EVOLVE SEASON 41 Review—Transmitting Kinetic Knowledge
Hubbard Street Dance and Malpaso Dance Company CLOUDLINE, OCASO AND MORE Review – Seamless Partnership
Editor's Note:  This interview was curated by  Assistant Editor Britni Fletcher and Assistant Editor Rachel Goldman. 
Read more dance reviews by dancers in the Picture This Post Round-Up, "Choreographers' Eyes - Dancers Explain Dance".  Watch this video preview of the story here —
About the Author: Black Lives Matter
About the author:
Black

 

Lives

 Matter 

Editorial

 

Team
Picture This Post's Black Lives Matter Editorial Team aims to highlight Black creatives across the world and cultivate awareness of Black voices in the arts.