Black Theatre United (BTU), an organization dedicated to empowering, representing, and politically organizing around Black theatrical artists, has just celebrated the first-year anniversary of its founding. Black Theatre United's cinematic anthem, a music video entitled Stand for Change, was recently created to promote their mission.
Black Theatre United originated as a Zoom call between friends — including theatre industry titans Vanessa Williams, Brian Stokes Mitchell and Billy Porter — grieving together in the aftermath of George Floyd's tragic murder.
One of these original 17 founders, Vanessa Williams, an established veteran in the theatre, television, film and music industry, reflects on how the organization has grown in the past year. Williams says "Black Theatre United is a labor of love and commitment, and it allows us to bring our talents together, through commitment, but also through love of performance, and love of each other's gifts. We collectively have been in the business for at least 30 to 35 years.  We not only work with each other, we know each other's work and we have run into each other and admire each other. Being able to create this will be our legacy. We want Black Theatre United to be here for the long haul".
Here Picture This Post (PTP) speaks with Vanessa Williams (VW) about Black Theatre United's founding and mission, the activism work Black Theatre United has engaged with in the past year, and how they anticipate the theater world to change in response to the growing awareness of the Black Lives Matter movement.
(PTP) How did the Black Lives Matter Movement affect you and the creation of Black Theatre United?
(VW): On the heels of George Floyd, the Black Theatre Union was a call to action. It was not like we're going to form a supergroup and we're going to be the best activists out there. We were calling each other as friends and saying, geez, what can we do? We got to do something. Let's do a Zoom. And that's how we came together. It's not some superiority thing. We are not blocking out anybody. We did it as friends. And we just happened to be veterans that have been in the business for 30 plus years.
… at 58 years old, I am so proud and so happy to be able to be part of such an amazing organization, with people and founding members of the BTU that I love, and I've worked with and are proud of, and find so impactful.
It's a time of reflection for me. My first Off Broadway piece that I did was One Man Band with James Lecesne.  James went on to start The Trevor Project.  He was a friend who put me in a show, back when I really wanted an opportunity to sing and dance.  You see what he's been able to do with his career and his vision. I was in Kiss of the Spider Woman with Brian Stokes Mitchell, and that was our first opportunity to show what we could do as musical theatre artists. He was a TV doctor, so he wanted to break the persona and show the world that he was an amazing theatre artist. I came in as a recording artist and nobody knew about my theater background. That was back in 1994. Norm Lewis and I performed Sondheim on Sondheim together. Audra McDonald and I have sung for Sondheim's 75th birthday party at the Hollywood Bowl. And we did A Boy Like That from West Side Story. Those are just a few of the people that I've worked with. Darius de Haas and I did Kiss of the Spider Woman. He has traveled with me all over the world doing my own show and he sings with me. These are dear, dear friends. I mean, I was at Audra's wedding when she got married.
How has the mission of Black Theatre United changed over the past year?
The mission evolves. It was June 16th 2020 when our PSA was released to the world and we had our original 17 founders, plus lots of allies that were part of helping to launch Black Theatre United. The question was: how do we make change? The impulse was: what can we do now?
We talked about everything from police reform to legal action. Everybody was on alert on the heels of George Floyd, everyone was triggered, and everyone wanted to do something. Our first few meetings were discussing what would be most impactful and what we could do.
Everyone on the team has their strengths, which has been great. Alison Tucker Mitchell is our writer. She writes beautifully. When there's a letter of thanks to go out, Alison writes it because she is our amazing poetess in our organization. We have so many relationships within our founding members that during our meetings, we ask who do you know? Does anybody know this person? Okay, can you make that call?
It's networking. That is how you get something done. You want to be in the room where it happens, and you want to make those conversations happen. You might not see us on the ground, doing the footwork on a day-to-day basis, but that does not mean that things aren't happening. We can't say who we're talking to, and what we're talking about, but conversations are being had, and things are changing.
We started out with a town hall with Sherrilyn Ifill. Sherrilyn was the first one to talk about the law.  She explained how it matters if you vote, or if you just show up——whether it is your town hall meetings, to make changes within your own community, or being in tune with the government and realizing what gets passed and how you can be part of making change. It was very informative.
The second town hall was combined with Stacey Abrams, her sister Janine Abrams McLean, and the leaders of Fair Fight and Fair Count. Within this past year, voting has been truly a fight. Who knew those words were to forecast what would happen this year with the presidential election being suspected by many and with the Georgia vote having to be recounted.
And here we are, again, with legislation that's trying to restrict voting in 2021. The fact that it's a fair fight for your right to vote is completely accurate. That was another amazing town hall. Viola Davis was one of our moderators there. I got a chance to open it up.
What we're doing within our own community, which includes creatives, board memberships, vendors, and marketing, is under the umbrella of theater, and all of it has been tackling issues of diversity and inclusion. We're happy to be part of an organization that can help to make change.
How has Black Theatre United addressed Black theatre artists impacted by theatres shutting down in the middle of the pandemic? ?
I was one of the lucky few able to work. I was in a movie, Bad Hair. I shot Girls 5eva which just got picked up yesterday for season two by Peacock. I did the Kenan show and three concerts in the middle of that, plus I released a children's book. I was one of the lucky ones who got a chance to continue my career over the lockdown. But for many, particularly Broadway actors and individual creative people, theatre was completely shut down.
Our last town hall was Mind Your Business, which was to talk to people outside the theatre as well as inside, because everyone was mostly not working. Ginger McKnight Chavers led the town hall and basically told us: how to mind your money, how to mind your business, how to figure out how to save, the laws, and what you deserved in terms of unions. It was really informative. And all this stuff lives on our BTU YouTube channel and on our website.
Additionally, our Williamstown mentorship program for theatre-makers of color was just launched, and we've got some fantastic recipients of that whom we're going to be mentoring. We have also worked with stage management, and they've had tremendous resources. We are bringing people to the table on the commercial end of theatre.
What was the process of coming up with, filming and releasing the Stand for Change music video?  
One of my biggest accomplishments, which I love, was being able to produce Stand for Change, which is our theme song and is now out for download. All of the vocals were recorded individually before being collected and synced by Karen Ford, one of the founders of Black Theatre United and a professional sound mixer on Broadway.
Producing the music video was a mammoth task because we were still on lockdown.
I wanted to secure a theatre to give the video some cinematic scope,  because I wanted it to be our calling card, our theme song, and our call to arms and for it to live on our website forever. I was tasked with getting a theatre during COVID, making sure I had COVID precautions implemented, and paying for all the testing for everyone to get them in the room to actually shoot it. And then I navigated everyone's schedule because not everyone lives in Manhattan, so not everyone was there.  We sent camera crews to people that were working that didn't live in New York.  Wendell Pierce was just about to go to Budapest. So, I had to get him. He had one day in New Orleans where he was available to shoot his stuff and we got a camera crew down there. Kenny Leon was shooting in California. Capathia Jenkins lives in Atlanta. Audra McDonald was shooting The Good Fight so we had to get her in Times Square. We were happy to also include   some of the wonderful, amazing people that we all knew and love that introduced the video—Cicely Tyson and Harry Belafonte and Sidney Poitier and Sammy Davis, Jr, and Ruby Dee. Those are all people that opened the door for us back in the day back in the 60s.
It all worked out. I'm very happy and proud of the video, but it took a lot of hard work and effort.
Filming the music video was joyous once we got through being tested, staying over here, and waiting to be let in individually. But once we got to our dressing rooms, we would run back and forth and scream and sing, and hug. And it was joyous because Black Theatre United is a labor of love and commitment, and it allows us to bring our talents together, through commitment, but also through love of performance, and love of each other's gifts. We collectively have been in the business for at least 30 to 35 years.  We not only work with each other, we know each other's work and we have run into each other and admire each other. Being able to create this will be our legacy. We want Black Theatre United to be here for the long haul.
How do you think the theatre and arts industry has responded to the Black Lives Matter Movement?
The conversations are happening and the commitments are there. I can't tell you exactly what will happen; we're in process. Obviously, people are not back in rehearsal yet. Theatres are not open yet. But there is a call to action for change. And I'm talking about from the front of house with ushers how you feel when you walk into a theatre, to vendors who are selling your stuff, and more. Recently, sexual harassment prevention has already been put in place in terms of training across not only theatre, but corporations. That's a given. Now is the time to layer in EDIAB training: Equity, Diversity, Inclusion, Accessibility and Belonging, which is all a matter of seeing communities in their diversity. I talked about theater ownership and boards and staffing and internships. All those things fall under the umbrella of running our theatre industry.
I have seen a change already in terms of a move for inclusion for programming, not only behind the scenes, which we're actively working on, but in front, on the stage. Hair and makeup, natural hair texture — all those traumas or obstacles are now being heard.  Many people are not aware that an actress may have had to pay money to change her hair in order to get a job, because she felt her natural hair was not going to be good enough to get a job. All these factors harm, and other obstacles that people might not be aware of are all being addressed now. I think now once we come back, it's going to be a different world. And we're not going back.  It is all awareness.  During our dormant time, people were listening, and we are educated.
What advice do you have for women of color looking to get into the arts?
Well, as creatives of color, now is your time. The door is open, and people are waiting to listen and give you a chance. If you feel like you're not prepared enough and need to study and work under someone's wing, ask for that opportunity. Seek out those positions, because there are plenty of people, not only African American mentors, but mentors across the board, that are willing to teach you the ropes. Now is your time to activate all those interests and get those alliances together.
Believe in yourself and keep working and keep educating yourself. If it does not happen overnight, that does not mean it's never going to happen. Stay the course. Listen, and don't be afraid to take chances. You have to have a sense of adventure and daring in this business. If you sit back and wait for it to happen, the parade is going to march right by. You have to jump in. And when those opportunities happen, it might not be exactly what you thought would happen. You may think this is not the step. But you never know where that step is going to lead you. So be brave. Take chances, ask questions, and always ask for help.
For more information, please visit the Black Theatre United website.
Nominate this for The Picture This Post BEST OF 2021???
Click Readers' Choice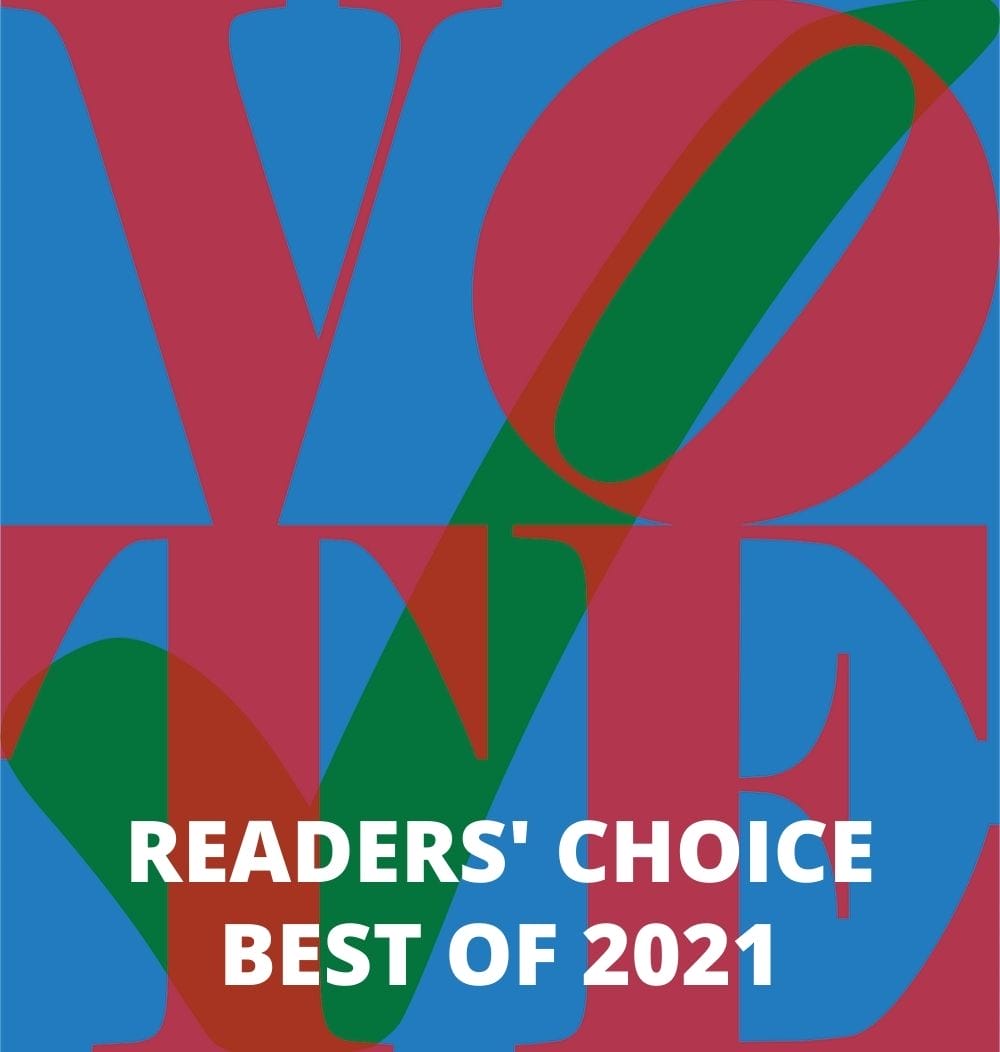 Want to see who won the Picture This Post READERS' CHOICE competition last year?
WATCH THIS SHORT VIDEO—