He's gone missing….
That's what the filmmaker and his assistant director are trying to explain to the policeman.  When the policeman asks who he is, the answer is that he is a character.  Assuring them that police are used to all sorts of characters, so not to worry, the policeman probes for more information.  They report that the character's name is Mahboob.   They report whom Mahboob's father is—and when asked, the filmmaker clarifies that he is not the character's father, but rather his mother—but actually he is the missing character too.
But wait??
This scene is but a quarter way into this absurdist comedy romp, which tells the story of when the lead character of a film in production somehow disappears without a celluloid or digital film trace.  He's found in a train station, confused that he is a character and later even more concerned about where his handler (the filmmaker- -himself- --same) intend to take him.  When the filmmaker brings him home - -for fear he will run away again—we see how his kids like Mahboob better than their real Dad, and how his wife finds someone to soul with about the excesses and moods of her filmmaker spouse.
The film's producer does not want Mahboob to die—as was in the script—as he thinks it will negatively impact his investment and the bottom line.  The filmmaker, RK, assures the nervous producer that all will work out.  Actually, he isn't too sure of what he wants for Mahboob---but he knows something is just not right.  We too are signaled that something is off when we note Mahboob sporting bright red socks as he runs from the film noir stereotype gangsters who mean to do him in.  SPOILER ALERT! – Keep your eye on the socks!
How fun!
This writer—and likely anyone who has sunk their heart into one or more creative endeavors, and especially those that inherently involve lots of collaborators, as any film does – found much to latch onto in this metaphorical comic fantasy.  Who is directing this story?  Whose story is it? Who is in charge?  No malevolent dybbuk, this Mahboob is just a good-natured sort of fellow offering up an existential angst mirror to his creator.  Where he, the character, ends, and where the filmmaker begins, is up for ever changing definition.  The script lines flip in an instant akin to a cellphone camera switching its lens from inside or outside views. Totally brilliant, as the Brits might say.
RK/RKAY Real Life May Mirror the Story
Indian filmmaker Rajat Kapoor plays himself in this film about a filmmaker making a film—this real-world one is, to boot, a crowd-funded project with many a producer in the wings.  When Kapoor's character is implored to not again leave as it will make the film bad, he retorts that he never leaves a film, even midway, no matter how bad it is.  In this writer's opinion, that kind of zinger,  delivered by Kapoor with consistently round-eyed deadpan—reminds more of Peter Sellars or Judy Holliday than Bollywood.   What is Bollywood perhaps is the pitch perfect use of music throughout, though in this case not the traditional Bollywood Groove dance jingles, but rather the likes of a trombone-accented perky melody in the intro to lure us into the film's lighthearted comedy mood.
You too may want to give this film a second watch to linger with the layers of metaphorical humor packed into the script and the filming.  It starts in the very opener, when RK (or RKAY) goes in and out of hotel room doors, not noticing himself already in the hall.  Behind each door a different story.  Out of each door of possibility a different path.  And, isn't it just perfect that the dumb-as-a-plank-but-beautiful-beyond-compare starlet (MALLIKA SHERAWAT)  gets to explode her stereotype skin with her laser sharp observation of the script of this film within a film by saying to RK that it is "..so YOU".
RK (RKAY) is a top pick for any creative in any field who knows what it's like to birth a concept to life, and who knows how that creation's life can totally take over if allowed to run wild.  It might also find a sweet spot for any long-suffering spouse of a creative who wishes their partner would learn to somehow keep it in the office, or at least out of the house.  Filmmaking insiders will also likely find much inside filmmaking parody to enjoy here.
HIGHLY RECOMMENDED
Nominate this for The Picture This Post BEST OF 2021???
Click Readers' Choice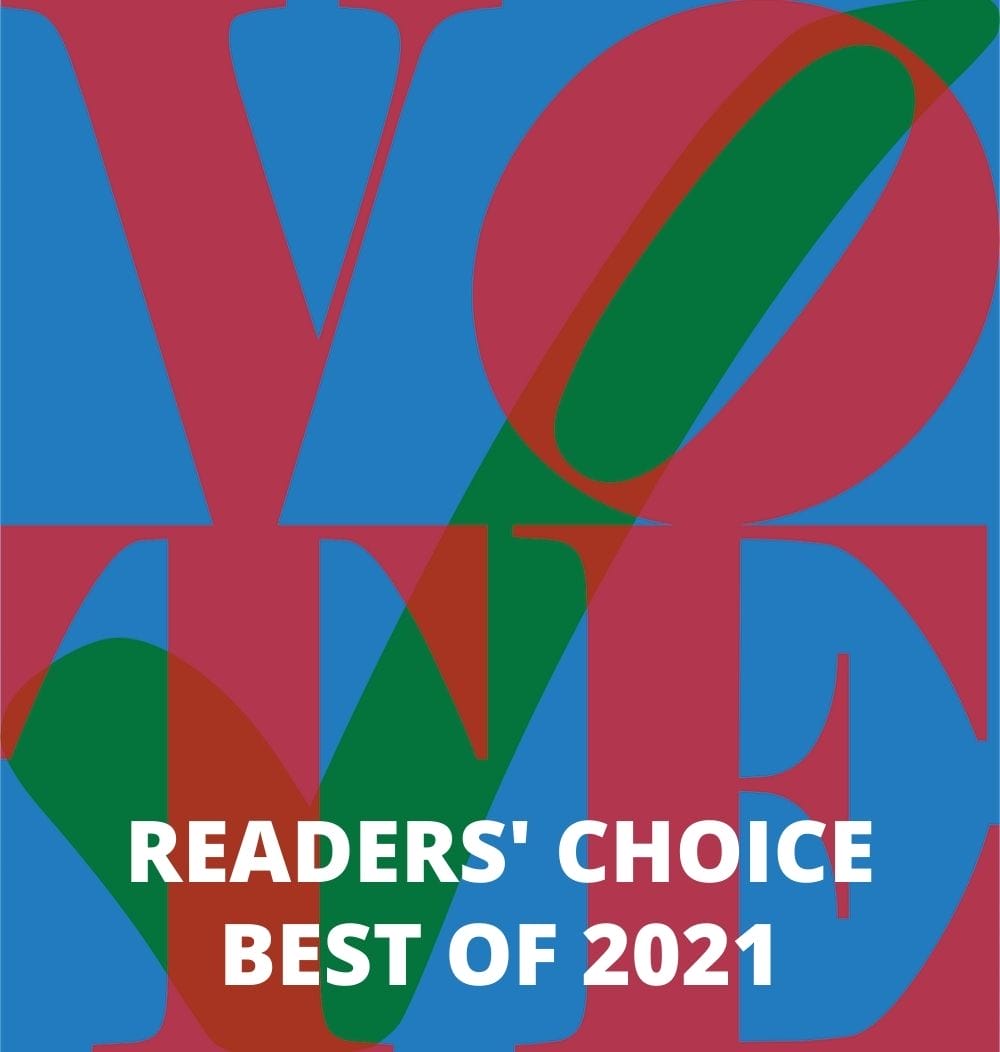 Want to see who won the Picture This Post READERS' CHOICE competition last year?
WATCH THIS SHORT VIDEO—
Find more top pick Indie Fiction Films— given HIGHLY RECOMMENDED ratings by Picture This Post writers here.
A Film by Rajat Kapoor
Written & Directed by Rajat Kapoor
95 minutes
Hindi with English subtitles
Music - JAANE JAAN MERI JAAN
CAST
RK/Mahboob - RAJAT KAPOOR
Gulabo/Neha - MALLIKA SHERAWAT
KN Singh/ Ranvir - RANVIR SHOREY
Seema - KUBBRA SAIT
Goel Sahab - MANU RISHI CHADDHA
Namit AD - CHANDRACHOOR RAI
Rakhi AD - SAADHIKA SYAL
Waris AD - WARIS AHMED ZAIDI
Sagar Editor - ABHIJEEET DESHPANDE
Vivan - ABHISHEK SHARRMA
Rabia - GRACE GIRDHAR
Police Inspector - SHRIKANT YADAV

For information on where to see the film, visit the RK/RKAY website.
 Images courtesy of Outsider Pictures
About the Author: Amy Munice
Amy Munice is Editor-in-Chief and Co-Publisher of Picture This Post. She covers books, dance, film, theater, music, museums and travel. Prior to founding Picture This Post, Amy was a freelance writer and global PR specialist for decades—writing and ghostwriting thousands of articles and promotional communications on a wide range of technical and not-so-technical topics.
Amy hopes the magazine's click-a-picture-to-read-a-vivid-account format will nourish those ever hunting for under-discovered cultural treasures. She especially loves writing articles about travel finds, showcasing works by cultural warriors of a progressive bent, and shining a light on bold, creative strokes by fledgling artists in all genres.