The charismatic Felicia P. Fields makes a promise with a sassy tone saying this show will, "Knock you out for 90 minutes." Field's long silver dress and jewelry glitters brightly under the stage light as the band's music builds up becoming faster and faster until it comes to a quick halt and the crowd breaks into applause.
This crescendo sets the mood for what's to come.
Pearl's Rollin' With the Blues
is filled with magnetic audience engagement, comedic setups for the songs, and high energy performances from beginning to end. The show also displays the range of blues music from upbeat, fast-paced, and playful, to dramatic and exciting, to sultry and romantic, to somber and slow. The different tones of the songs are connected by short excerpts before the song building a loss plot about love, beauty, and community. The variety of instruments guitar, horn, keyboard, drums and bass blend together to showcase a love letter to the blues.
Writers Theatre Showcases Fields' Contagious Charisma
During the 90-minute performance, we clap to the beat, stop our feet following the rhythm, and sway to the music throughout the performance. 
Felicia Fields interacts with the audience pointing, reaching, or talking to the crowd. Chic Street Man, her accompanist playing the guitar, also sings 6 of the 21 songs solo while Felicia comedically needs to take a break. He encourages people to sing and clap along during some of his songs. The performers' magnetism creates a mini community feel in the theater, as the band and Field's joking interactions spread waves of laughter throughout the hall. 
In this reviewer's opinion, the 21 songs are performed with passion, excellent vocal control, and hips sways with attitude. The band's incredibly fast fingers move masterfully building on the intense excitement we feel. 
Pearl's Rollin' With the Blues
is a great opportunity to enjoy a wide range of blues music, and is especially a treat for avid Blues fans in general and devotees of Felicia P. Fields legendary talents in specific. For those who aren't deeply versed in the blues, like this writer,
Pearl's Rollin' With the Blues
creates a welcoming atmosphere and an opportunity to introduce ourselves to this historically important genre of music.
RECOMMENDED
CAST:
Felicia P. Fields
Band:
Chic Street Man (Music Director/Guitar)
Ricardo Jimenez (Horn & Harp)
Frank Menzies (Keyboard)
Harold Morrison (Drums)
Julie Poncé (Bass)
CREATIVE TEAM:
Created by Felicia P. Fields and Ron OJ Parson
Dramaturgy by Kimberly Dixon-Mays
Directed by Ron OJ Parson
Scenic Design by Jack Magaw
Costume Design by Rueben Echoles
Lighting Design by Jared Gooding
Sound Design by Eric Backus
David Castellanos (Stage Manager)
WHEN:
June 23 - July 24, 2022
Wednesdays: 3:00pm and 7:30pm
Thursdays: 7:30pm
Fridays: 7:30pm
Saturdays: 3:00pm (except no 3pm performance on July 2) and 7:30pm
Sundays: 2:00pm and 6:00pm (no performances on July 3)
WHERE:
Alexandra C. and John D. Nichols Theatre
325 Tudor Court
Glencoe
TICKETS:
$ 35+
For more information and tickets visit the Writers Theatre website.
Photos: Michael Brosilow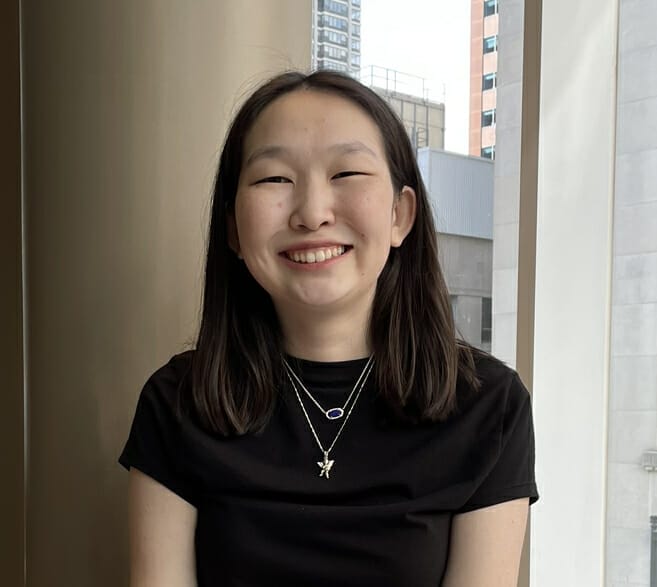 About the Author: Nomin Altansukh
Nomin Altansukh moved to the U.S.A. at the age of nine from Mongolia. For the first two years she couldn't speak English, heavily relying on visual cues to understand what others were trying to communicate. During this time she developed an appreciation and greater desire to study non-verbal communication. Nomin enjoys several forms of art that predominantly use visual rhetoric in its narrative -- paintings, sculptures, film, and theater.
In her free time, Nomin is painting landscapes or watching her favorite hockey team, the Chicago Blackhawks.